Texas trio arrested after string of home invasions in Michigan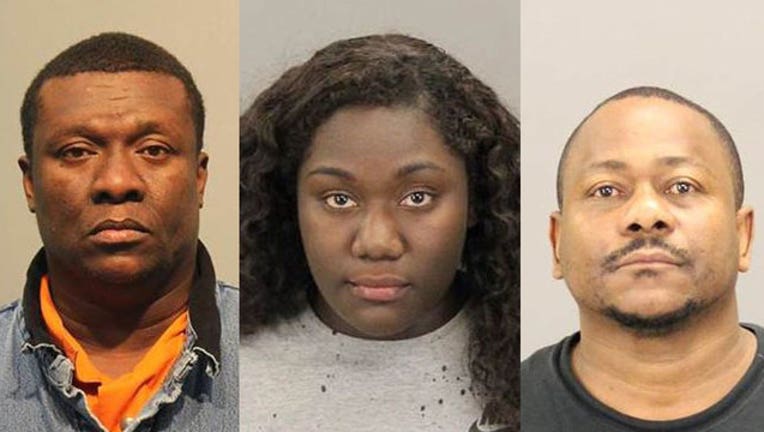 article
ANN ARBOR, Mich. (WJBK) - Authorities in Ann Arbor say three people from Texas have been arrested after a string of home invasions throughout southeast Michigan. 
Police say Geraldine Hudgson, Julio Torres-Anglero and Julio Nater, all from Houston, have been charged in connection with the home invasions. 
Ann Arbor Police say detectives saw the two men leave a home in the 2000 block of Lakehurst Lane. Police say they broke a window in the back of the home and got inside. Police say Hudgson, 20, dropped the men off at the home and later picked them up.
Police arrested the trio nearby in the parking lot of a Red Roof Inn. 
Police say it appears the trio traveled between numerous neighborhoods in southeast Michigan over the past few months, committing home invasions during the day. The trio is suspected of taking jewelry and cash in the majority of each crime.
Police believe these three people are connected to other home invasions, primarily on the north side of Ann Arbor and surrounding communities.
As part of this investigation, detectives will be coordinating with LE agencies in Washtenaw, Wayne and Oakland counties. It is possible that additional criminal charges will result.
All three have been charged with two counts of second-degree home invasion, and conspiracy to commit home invasion. Each has been given a $100,000 cash bond.