Thieves use sledgehammer to rob Detroit liquor store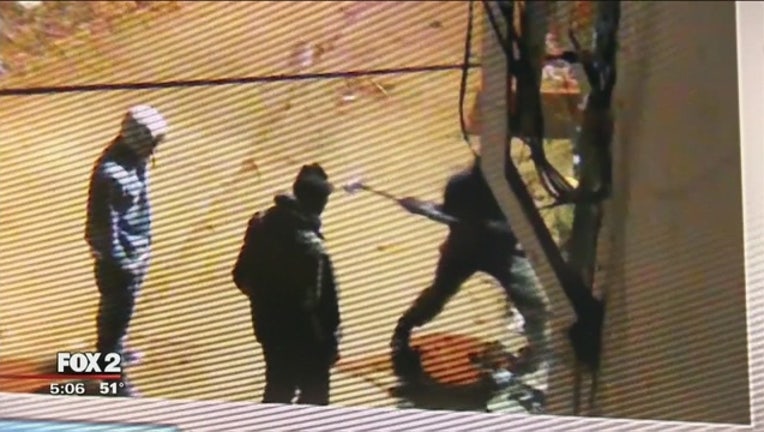 article
DETROIT (WJBK) - Thieves armed with a sledgehammer busted through a brick wall Tuesday morning, robbing a liquor store on Detroit's west side of thousands of dollars.
It happened around 4 a.m. at the Grand Cru Party Store on Wyoming at Schoolcraft.
Fifteen minutes later the three men made their way inside, using a crowbar to get behind the liquor counter where they trash the cash registers, stealing money, taking cartons of Newport cigarettes, pilfering the patron -- even scaling the ladder to the top-shelf champagne.
"Thousands of dollars' worth of Patron, cigarettes, high-end tequilas, champagnes," said the owner Darrin.
Darrin got the call from his alarm company at 4:15 a.m. Tuesday.
He logged on from his phone and watched the burglary in progress. They were out of there in four minutes.
Detroit police arrived close to 4:30 a.m. and the guys were gone.
"Store owners are just fed up. I pay $9,500 in taxes ... that's supposed to include the protect and serve," Darrin said.
One thief is wearing what looks like a motorcycle type jacket with wings on the back, maybe you recognize his clothing.
It turns out that these thieves have robbed a few places in the area and Detroit police are on it.
In the meantime, Darrin said he's offering a $1,000 reward to find the suspects.