Tickets sell out for Aretha Franklin tribute concert at Chene Park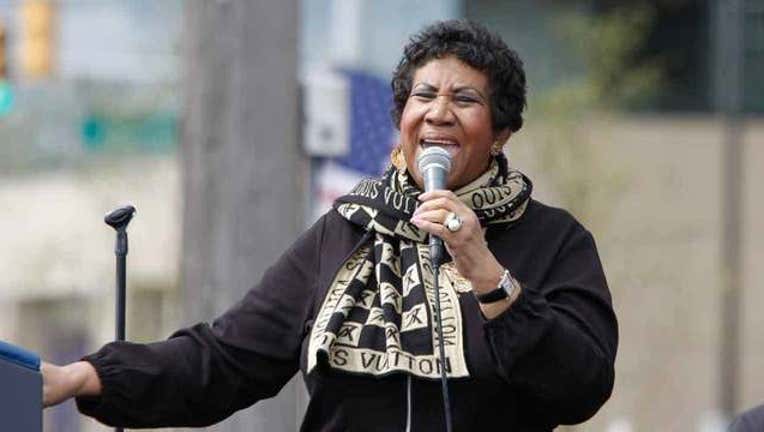 DETROIT (WJBK) - The free tickets that became available Monday morning for the Aretha Franklin Musical Tribute at Chene Park have sold out. 
The free tickets became available at 10 a.m. via Ticketmaster, and less than an hour later box office officials confirmed all the tickets are gone. 
More than 40 artists will perform and salute her life and legacy. "A People's Tribute to the Queen" is Thursday, August 30, 2018 from 6-9 p.m. at Chene Park Amphitheatre in downtown Detroit. Admission is free -- but you still need a ticket to get in.
For those that got tickets, you'll get into the concert by showing the digital tickets on your phone and they'll scan the barcode. Tickets will not be available at the Chene Park Box Office at any time. 
The concert will include jazz, blues, R&B, and Gospel tributes. Like many of the artists, Franklin performed at Chene Park Amphitheatre in August 2015. She died Aug. 16 of pancreatic cancer at the age of 76. Her funeral will be held in Detroit at Greater Grace Temple on Friday. 
For more information on the tribute concert and to see who's performing, click here.