South Carolina traffic stop leads to driver's brain tumor diagnosis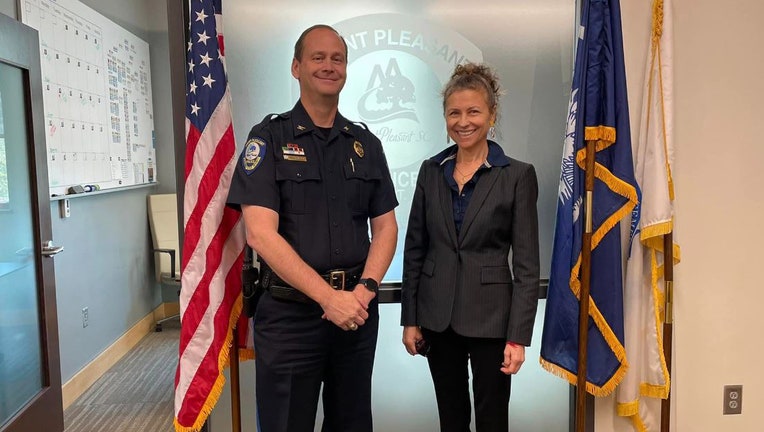 article
Quick thinking by police officers during a traffic stop helped save a woman's life in South Carolina. 
Officers responded to the report of a possible drunk driver and conducted a traffic stop after a driver's car hit a curb several times and failed to stay in its lane last December, according to the Mount Pleasant Police Department. 
Tamara Palmer was stopped by officers, and when they noticed she wasn't affected by drugs or alcohol, she complained to the officers about a headache, police said. 
Officers determined Palmer was experiencing a medical emergency and called for an ambulance.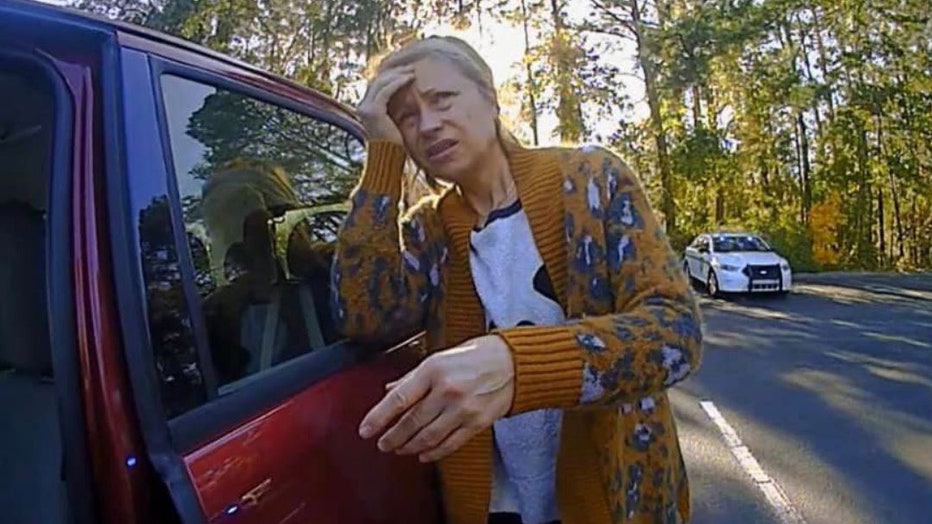 A woman was diagnosed with a brain tumor last year credits police who conducted a traffic stop on her for helping save her life. (Mount Pleasant Police Department in South Carolina)
On Feb. 19, Palmer contacted the Mount Pleasant Police Department to give them an update on her condition. She told police the medical staff found a brain tumor as she received treatment at the hospital. 
Palmer underwent an eight-hour medical procedure and is doing great and credits the officers who made the traffic stop for saving her life, Mount Pleasant police shared. 
Police noted without the "quick analysis" by the officers, the outcome for Palmer "could have ended differently."