Train carrying propane derails in Manatee County, but no leaks detected: officials
SARASOTA, Fla. - A propane tanker carrying thousands of gallons of fuel toppled over in Manatee County, along with several other cars. Officials are now trying to determine the safest clean-up route.
According to county officials, five railcars and two propane tankers were involved at 7155 16th Street East.
According to South Manatee County Fire Rescue, one of the tankers is carrying 30,000 gallons of propane. Another, which remained upright, is also carrying propane and jumped the track during the derailment. Four cars have sheetrock. 
There were no reported injuries.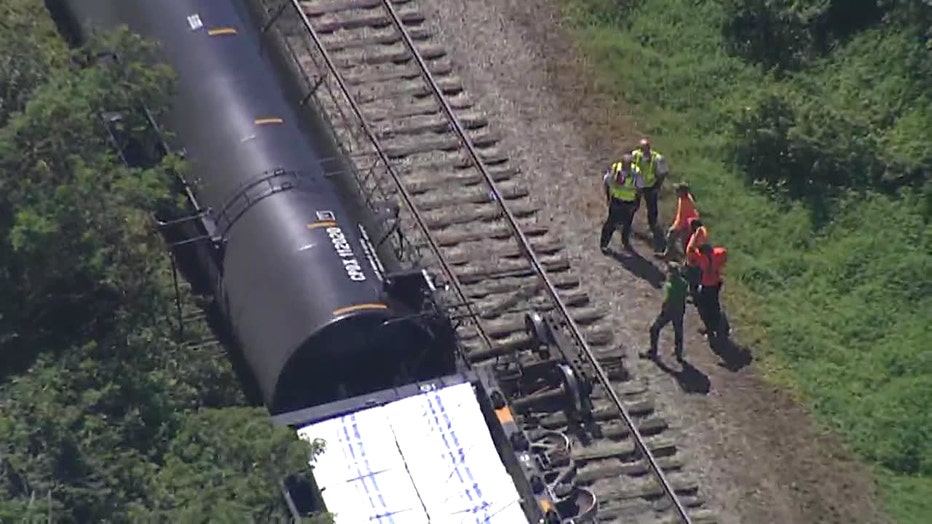 As of noon, thermal imaging shows no leaks, but hazmat crews are still monitoring. 
"We have drones. We run the hazmat team for the county of Manatee and we were in the air with our drone which has thermal capabilities," explained Chief Robert Bounds. "We were able to look at the tank and ascertain the levels of the tank from the outside, it'll show up different colors if anything is actually leaking. There are no leaks. There are no actual physical damage to the tank other than the rollover, but there is no significant damage to it."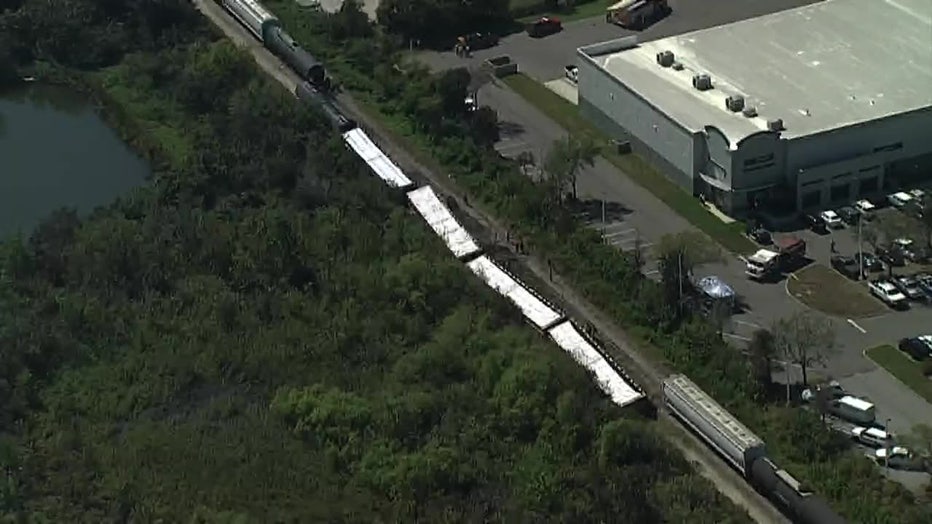 No evacuation orders have been issued and there are no road closures at this time. However, they may evacuate the area when it's time to offload the product if there is a potential danger. Heavy equipment will be brought in to upright the cars, including the propane tanker.
"With the aid of our drone technology, we are able to fly downstream and look on the other side of the tracks and there is a homeless camp over there," the chief stated. "We aren't sure how many people. We couldn't visualize that from the air. We did send MSO and some other teams down there to address the people out there and to address the potential danger, and we will monitor them as well in the event we have to evacuate."