Trump assails 'witch hunt' after naming of special counsel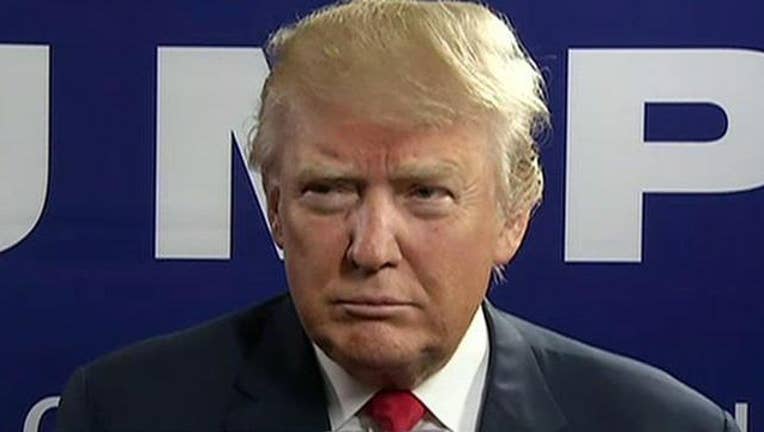 article
WASHINGTON (AP) - President Donald Trump lashed out at the appointment of a special counsel to investigate allegations that his campaign collaborated with Russia to sway the 2016 election, tweeting Thursday that it is "the single greatest witch hunt of a politician in American history!"
The Justice Department on Wednesday appointed former FBI Director Robert Mueller to lead the investigation. Mueller will have sweeping powers and the authority to prosecute any crimes he uncovers.
The surprise announcement to hand the probe over to Mueller, a lawman who garners deep bipartisan respect, was a striking shift for Trump's Justice Department, which had resisted increasingly loud calls from Democrats for an outside prosecutor. It immediately escalated the legal stakes - and the potential political damage - for a president who has tried to dismiss the matter as partisan witch hunt and a "hoax."
The announcement, the latest in the shock-a-day Washington saga, was made by deputy Attorney General Rod Rosenstein a day ahead of Rosenstein's scheduled appearance Thursday afternoon before the full Senate. Democratic senators were prepared to press Rosenstein in the closed-door session to appoint a special prosecutor and his decision instantly defused their complaints, leading to praise instead.
"This was a very good first step. Mr. Rosenstein has done the right thing," Senate Minority Leader Chuck Schumer of New York said Thursday on the Senate floor. "I now have significantly greater confidence that the investigation will follow the facts wherever they lead."
In another Twitter post Thursday, Trump said: "With all of the illegal acts that took place in the Clinton campaign & Obama Administration, there was never a special councel (sic) appointed!" He did not provide examples or evidence of any alleged "illegal acts." Trump later deleted and retweeted that statement to correct the spelling of "counsel."
Trump's complaints that he was being subjected to an unprecedented "witch hunt" ignored history, given that President Bill Clinton was investigated by an independent counsel, Ken Starr, in a probe that resulted in Clinton's impeachment by the House of Representatives. And President Richard Nixon resigned after a damning investigation by a select committee, before he could be impeached.
Mueller's broad mandate gives him not only oversight of the Russia probe, but also over "any matters that arose or may arise directly from the investigation." That would surely include Trump's firing last week of FBI Director James Comey.
Mueller, a former federal prosecutor at the Justice Department, was confirmed as FBI director days before the Sept. 11, 2001, attacks that would ultimately shape his tenure. He was so valued that President Barack Obama asked him to stay on two years longer than his 10-year term.
Comey succeeded him, appointed by Obama.
Rosenstein had faced criticism as the author of a memo that preceded Comey's firing. Rosenstein said the Mueller appointment was "necessary in order for the American people to have full confidence in the outcome."
Republicans have largely stood behind Trump in the first months of his presidency as the FBI and congressional investigations into Russia's election meddling intensified. But GOP lawmakers have grown increasingly anxious since Trump fired Comey, who had been leading the bureau's probe - and after Comey associates said he had notes from a meeting in which Trump asked him to shut down the investigation into the Russia ties of former National Security Adviser Michael Flynn.
Reactions from Congress to Mueller's appointment were mainly positive, even though Republicans had dismissed an independent outside investigation as unnecessary and duplicative of what congressional committees already are doing.
House Speaker Paul Ryan said the appointment was consistent with his goal of ensuring that "thorough and independent investigations are allowed to follow the facts wherever they may lead."
The latest political storm, coupled with the still-potent fallout from Trump's recent disclosure of classified information to Russian diplomats at the White House, has overshadowed all else in the capital and beyond. Stocks fell sharply on Wall Street Wednesday as investors worried the latest turmoil in Washington could hinder Trump's pro-business agenda
The White House has disputed Comey's account of his February conversation with Trump concerning Flynn but has not offered specifics. Several congressional Republicans said Wednesday that if Trump did suggest that Comey "let this go" regarding Flynn's Russian contacts, it was probably just a joke, light banter.
Nonetheless Comey was the man in demand on Capitol Hill, with three committees working to seat him at their witness tables soon, two in the Senate and one in the House.
The Senate intelligence committee also asked acting FBI Director Andrew McCabe to turn over any notes Comey might have made regarding discussions he had with White House or Justice Department officials about Russia's efforts to influence the election.
McCabe had other matters on his mind, too. He was one of four potential candidates to lead the FBI that Trump was interviewing. The others were former Connecticut Sen. Joe Lieberman, former Oklahoma Gov. Frank Keating and Richard McFeely, a former top FBI official.
Trump is preparing to leave town Friday on his first foreign trip, and aides have been hopeful the journey will be a chance for the administration to get back on track after weeks of chaos and distractions.
___
Associated Press writers Deb Riechmann, Eileen Sullivan, Erica Werner, Matthew Daly and Mary Clare Jalonick contributed to this report