Trump: NAFTA replacement to bring back cars 'Made in USA'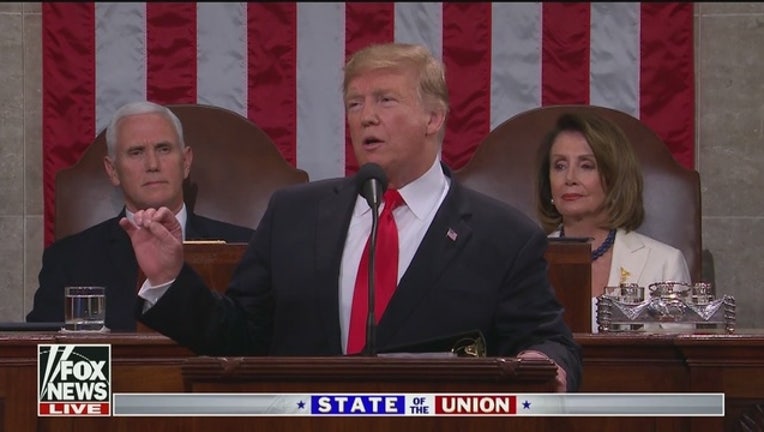 article
DETROIT (FOX 2) - President Donald Trump only briefly mentioned the U.S. auto industry Tuesday in the 2019 State of the Union.
But it came among his NAFTA remarks. and he promised a big rebound with the agreement replaced.
Michigan was mentioned and the effects the state felt under the North American Free Trade Agreement - which he called a historic trade blunder.
"I have met the men and women of Michigan, Ohio, Pennsylvania, Indiana, New Hampshire, and many other States whose dreams were shattered by NAFTA," he said. "For years, politicians promised them they would negotiate for a better deal.  But no one ever tried -- until now."
Trump touted the new U.S.-Mexico-Canada Agreement -- or USMCA -- which will replace NAFTA and help the American workers.
"Bnging back our manufacturing jobs, expanding American agriculture, protecting intellectual property, and ensuring that more cars are proudly stamped with four beautiful words:  made in the USA."
"Tonight, I am also asking you to pass the United States Reciprocal Trade Act, so that if another country places an unfair tariff on an American product, we can charge them the exact same tariff on the same product that they sell to us."