Twice lucky: man wins $1 million a week after surviving plane crash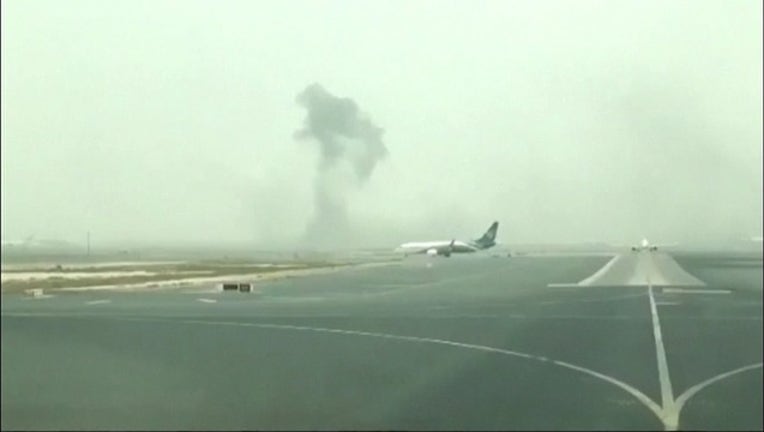 article
DUBAI, United Arab Emirates (AP) - After he escaped unharmed from the burning wreckage of an Emirates airplane that had crash-landed in Dubai, Mohamed Basheer already considered himself lucky.
Then came the call telling him he had won $1 million.
"I said, 'Don't joke!'" the 62-year-old Indian recounted, laughing inside the auto-body repair shop where he works in Dubai. "They said, 'Yes, you are the winner!' I said, 'No!'"
Basheer won Dubai Duty Free's Millennium Millionaire sweepstakes Tuesday with a ticket he purchased July 6, just before he boarded an Emirates flight to head to India's Kerala state and his hometown of Pallickal.
He believes the 1,000-dirham ($270) ticket, No. 845 in Series M222, was his 70th attempt to win the sweepstake.
Yet perhaps his luckiest numbers were yet to come as he boarded Emirates flight EK521 on Aug. 3 to return to Dubai. Sitting in seat 26G, Basheer said the flight passed normally for the 300 onboard until the Boeing 777-300 attempted to land at Dubai International Airport, the world's busiest international airfield.
The plane hit the runway, bounced and slammed into the ground again. For Basheer, who works at Al Tayer Motors auto body shop as a fleet operations coordinator, it felt like the shuddering stop of a speeding car with anti-lock brakes.
The cabin quickly filled with smoke when the plane came to a halt.
"Nobody knows what's happening," Basheer told The Associated Press in an interview Wednesday. "But I'm not scared. ... I was supporting the people and also I saved my life."
He jumped out of the airplane's emergency exit and down the slide, before turning back to see the fire spreading as others fled. He said he saw the explosion that caused the crash's only fatality, an Emirati firefighter responding to the blaze.
But he said he remained in awe that the passengers all escaped.
"That really is a miracle," Basheer said. "Thanks for God and thanks for the pilot."
An investigation into the crash is ongoing, though radio traffic and transponder data suggest the aircraft tried to regain altitude in the last moments before it hit the ground. That could indicate the pilots were trying to go around for a second landing attempt when something went wrong.
For Basheer, a no-nonsense employee like many of the laborers, taxi drivers and others from Kerala who take jobs in the United Arab Emirates, he immediately went back to work at the auto shop.
And then, at 1.45 p.m. on Tuesday, he received the phone call telling him he'd won.
"We were all excited, but he was the same — calm," said Ambujam Satheesh, his manager at the body shop. "He was taking calls from the customers."
That calm has carried Basheer through an intense 24 hours of non-stop calls to his mobile phone. Two bankers even came to visit him at the workshop, ending their pitch for his cash with a request for a selfie that he obliged.
To Basheer, the money isn't life-changing, though it can help his partially paralyzed son, grown daughter, grandchildren and wife. He'll keep working until mandatory retirement and will try to create a program to help the poor by teaching them useful work skills.
"Don't rubbish that money by giving something to someone for free," the 37-year Dubai resident said. "If you're hard-working, you make the money valuable."
The interview over, Basheer walked past the gleaming Ford Mustangs in the body shop and returned to his desk. A moment later, the phone rang with a worried customer and he got back to work.
___
Follow Jon Gambrell on Twitter at www.twitter.com/jongambrellap. His work can be found at http://bigstory.ap.org/content/jon-gambrell.