US attorney addresses growing number of school threats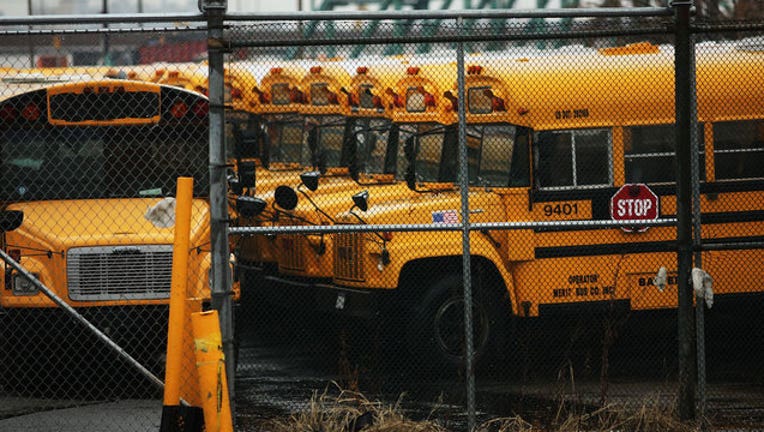 article
DETROIT (WJBK) - Since 17 people were killed and 15 others were wounded Valentine's Day in the Parkland school shooting, dozens of schools here in Michigan have responded to an increased number of school threats. The threats have varied from phone calls to posts on Snapchat. Last month, Detroit Police Chief James Craig said Detroit schools received 23 threats in 24 hours. Ypsilanti area schools received four threats in 24 hours. 
The threats have crippled entire districts; last month both Hazel Park and Oak Park schools were closed for multiple days during investigations.  
Many of the students who were caught were sentenced to 20 year felonies, but even that has not kept children from continuing to make threats. The question many parents, school leaders, and others want to know -- when will this all stop?
These students face charges that vary from making bomb threats to making false reports of terrorism, many facing 20-year felonies. One suspect was initially given a $10 million bond. Authorities are also looking at passing along the cost of closing the school onto the family of the accused.
"Apparently you have no idea what the consequences are of your actions," said United States Attorney Matthew Schneider. "When you make a threat this is going to change your life forever."
Schneider says those making threats can be expelled from school, lose college opportunities or scholarships, employment opportunities in the future, and even friends.
Detroit Police Chief James Craig says 25 schools in Detroit have been affected by school shooting threats and 57 people have been interviewed. 
Craig says threats came in from those that "think that they can outsmart law enforcement," by using apps to conceal their identity. One person thought they were safe because they used the neighbor's wifi to make threats.
Macomb County Prosecutor Eric Smith says normally they issue about 17 charges a year related to threats against schools.
Since Parkland happened about 7 weeks ago, Smith says they have charged 51 defendants -- 40 juveniles and 11 adults, as in 17-year-old high school seniors charged as adults.
"What we're really looking for is to figure out a way to reimburse the taxpayer for a threat that is communicated to the school district," said Oakland County's Chief Asst. Prosecutor, Paul Walton. "I think part of it is an issue of parenting. We go out to area schools all the time; we talk to first the students and we also talk to the parents. And the parents don't seem to often times want to attend or, I guess, there's a feeling it's "not going to be my son or daughter" until the police show up at the doorstep with search warrants."