US Marshals rescue 25 endangered children from babies to teens in SE Michigan
FOX 2 (WJBK) - A first-of-its-kind nationwide operation ended with the safe recovery of 25 missing children throughout southeast Michigan, thanks to the US Marshals and several other agencies.
"Some of the kids have been missing for up to three years," said Deputy US Marshal Robert Watson.
The Marshals' Missing Child Unit in the last three months, has recovered more than two dozen children in an operation called "We Will Find You."
"We found that when we recovered them that nobody cared about them," Watson said.
These missing children cases are considered some of the most challenging in terms of recovery – based on indications of child trafficking, sexual abuse and mental health issues.
Watson said the ages ranged from babies to 17 years old - and the scenarios that led them to be considered missing and endangered vary.
"A child that maybe had an argument with her parents, but we found to be in the company of someone quite older," he said.
Other situations involved custodial issues.
"This child was estranged from their father, he had no custodial rights, and he was able to transport this juvenile down to Tennessee," Watson said. "He had been involved with methamphetamine and all kinds of  ... his criminal history was abysmal."
This is one of many future operations to come for the Marshals and partnership law enforcement.
"Time is of the essence," he said. "The quicker that you can get someone involved in finding these children, the better and quicker the return."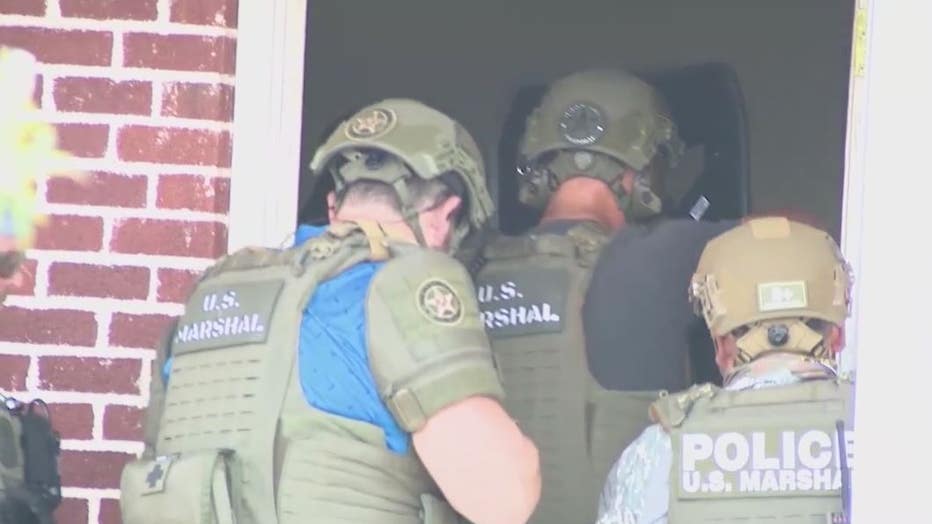 Still taken from file video