Virtual reality video game trains teachers to survive school shooting, report says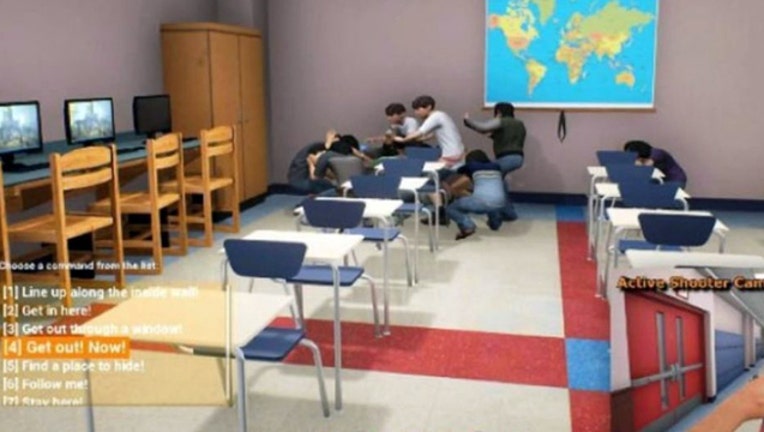 article
(FOX NEWS) -- A virtual reality video game being developed by the U.S. Army and Homeland Security Department allows users to experience the perspective of an active school shooter.
The game, Enhanced Dynamic Geo-Social Environment, or EDGE for short, is intended to prepare teachers for an active shooter situation and allows them to assume different roles and experiences.
"The more experience you have, the better your chances of survival are," Tamara Griffith, one of the game's chief engineers, told Gizmodo. "So this allows you to practice and have multiple experiences [and] know what works and what doesn't work."'
The shooter's role is to randomly kill targets in the school, the report said.
Users can choose from two other roles, including a responding officer and teacher.