WATCH: second high speed police chase in one day in California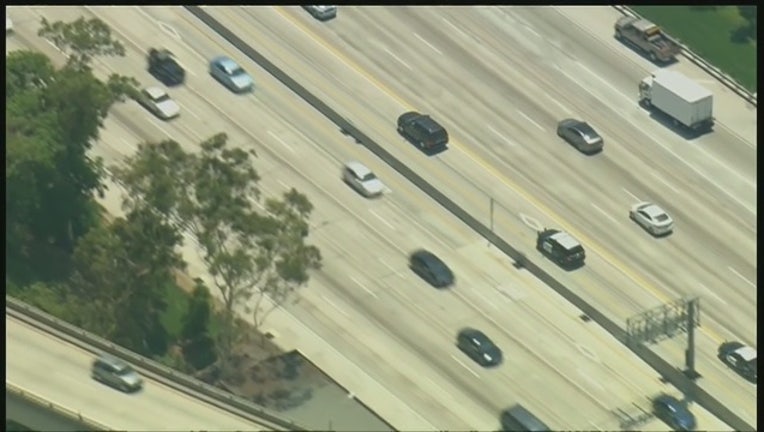 article
For the second time in one day, California police are chasing an erratic driver taking risky moves in an attempt to get away.
Police in Los Angeles and the California Highway Patrol were chasing a black Lincoln Navigator, starting around noon on Monday.
Just before 2:30 pm PST, the SUV pulled over to the side and the driver surrendered to police. It's possible the man ran out of gas just before he got to San Diego.
It's unknown why the driver refused to pull over, but he swerved in and out of the carpool lane, shoulders, and through off ramps.
Click here if you cannot see the video.
The chase started around 12 pm PST and by 1 pm, police had been chasing it with speeds hitting 80 to 90 MPH.
Police tried to deploy spike strips to try and slow the driver down on at least one occasion but the driver was able to go around the strip.
This is the second chase in just a few hours for police in that area. Earlier in the day, police chased a 1993 Saturn for several hours before the driver was boxed in.