WATCH: This dog loves to shower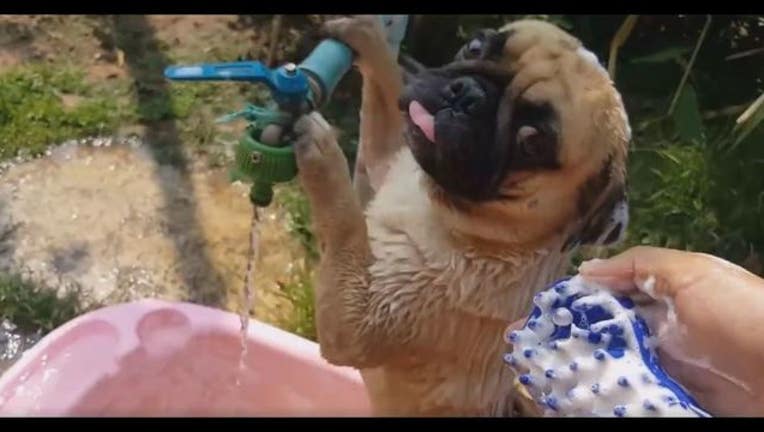 article
This is how we choose to end our week - with a pug that loves to shower.
Somewhere, Erika Erickson is smiling. In case you're unaware of the FOX 2 reporter's best friend, we'll put some background later in this story.
For now, let's talk about this showering pug! FOX 2's Jay Towers posted the video of the very happy pug that loves to shower. As you can see, the pug stands up with his paws over the facet as a woman scrubs him down.
The entire time, he's happily just hanging out, getting a good scrub on what looks to be a hot day!
What a good dog!
This is where Erika comes in. One of her best friends is Hank, a 3-year-old pug, and he is also a very good dog. Plus, people know about her pug obsession.
Just look how adorable he is:
But it's not always fun and games. Sometimes, he just gets tired.
And people have noticed her love for pugs. Amy Lange found this painting for Erika and put it at her desk at FOX 2 a few weeks ago:
Her other best friend is Tito and together, they're best friends.