WATCH: WWII vet reunites with man he saved from Concentration Camp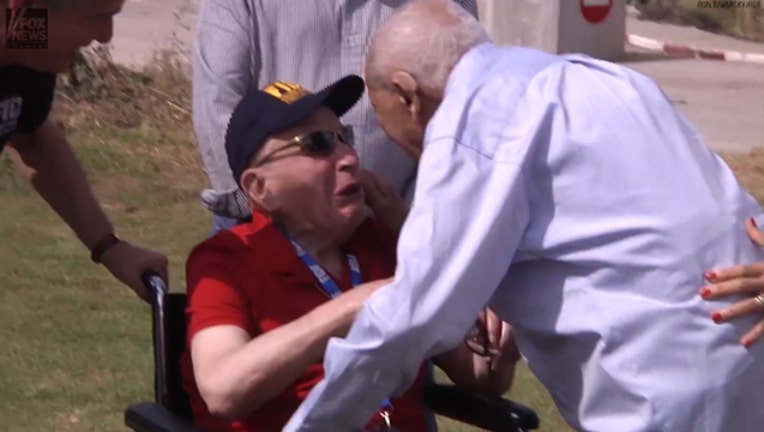 article
FOX NEWS - A World War II veteran was reunited with a Holocaust survivor who he helped liberate and the incredible moment was caught on camera. Sid Shafner, 94, was one of the first soldiers to reach the Dachau Concentration Camp in 1945. One of the people freed was Marcel Levy, who is now 90 years old.
Shafner and Levy bonded instantly and have been in touch over the years, but this was their first face-to-face meeting in more than two decades. Through the Friends of the Israel Defense Forces, Shafner took a trip to Israel and Poland last week to attend the official Holocaust Remembrance Ceremony. At an Israeli military base, the two old friends were able to reconnect in an emotional reunion filled with tears and happiness.
"You know, everything that I have today is because of you," Levy told Shafner while holding his hand. "You saved my life, because you had the patience to speak to me, to talk to me."
"Don't praise me," Shafner replied. "If it wasn't me, it would have been someone else."
</p> <p><strong><a data-cke-saved-href="http://insider.foxnews.com/2016/05/18/world-war-ii-veteran-reunited-holocaust-survivor-he-saved-concentration-camp" href="http://insider.foxnews.com/2016/05/18/world-war-ii-veteran-reunited-holocaust-survivor-he-saved-concentration-camp" target="_blank">Read More @ FOX News</a></strong></p>