Wayne County Judge Vonda Evans' not a target of corruption probe, attorney says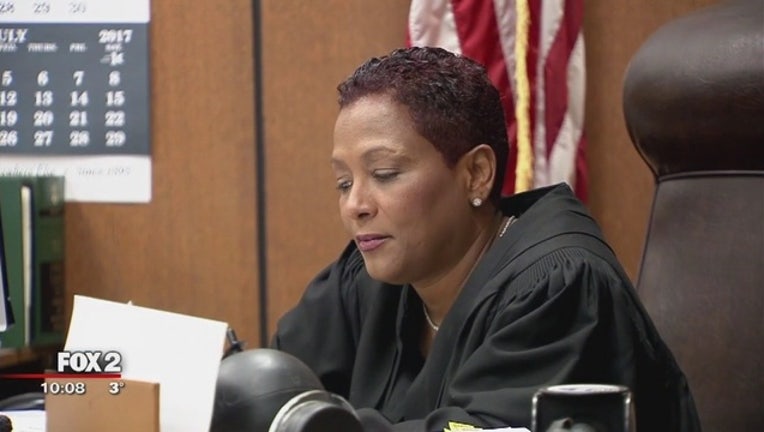 article
(WJBK) - A Wayne County judge is coming forward to clear her name after some high profile people came up in connection with a corruption investigation in Wayne and Macomb Counties.
Wayne County Judge Vonda Evans' name, along with more than a dozen others, was accidentally released in an online FBI document connected to a federal corruption probe.
Attorney Todd Perkins speaking on behalf Evans says he was contacted Tuesday by the U.S attorney's office, which confirmed Judge Evans was not a target or suspect in that case.
"She is relieved. She understands the process. She understands what happens in the legal arena, and what happens in investigations and being a part of that she understands," Perkins said.
The records accidentally filed by another attorney were federal wiretap documents, which contained a list of officials at one point considered "target subjects." The affidavit was filed to seek wiretapping approval for towing businessman Gasper Fiore, who recently pleaded guilty to bribery.
Besides Judge Evans, others named included Wayne County Sheriff Benny Naploeon, Detroit City Councilman Gabe Leland, and former State Reps Brian Banks and Albera Tinsley-Talabi.
FOX 2 is told soon as the mistake was discovered the documents were immediately re-sealed. But there were several high profile people on that list isn't there questions as to why they were being targeted in the first place?
"That's what the general public would typically want to know but as a lawyer these are things that happen in this forum. The government investigates individuals and during the course of an investigation, they ferret out someone who they're going to prosecute and someone who they're not going to prosecute," Perkins said.
In a statement acting U.S. attorney Dan Lemisch told Fox 2: "There's a reason why such documents are filed under seal. They may contain allegations against individuals, including public officials, that never rise to the level of criminality. It is unfair to impugn the character of anyone."