'We'll get the job done': Police officer says finishing pregnant Door Dasher's delivery after car was hit
STERLING HEIGHTS, Mich. (FOX 2) - A Sterling Heights police officer came to the aid of a pregnant DoorDash driver in an emergency. 
"I am six months pregnant as of today," said Brynna Fantozzi. "It's a girl."
Before that delivery – this hard-working mom was delivering for DoorDash, last week during the severe ice storm.
That was when someone smashed into her car with her 3-year-old daughter in the back. They were scared but okay.
"My belly hit the steering wheel, my head hit something, my glasses flew off," Brynna said.
In all of the chaos – Bryanna was worried about that delivery - dinner and groceries to a Sterling Heights family.
"I just feel so bad," she said to police in the bodycam video.
You can hear her say she felt bad, for the delay.
"She was pretty upset, pretty distraught," said Lt. David Allen, Sterling Heights police. "Understandably so."
Lt. Allen was there and he was about the save the day.
"I've got DoorDash stuff with me in the car," Bryanna says to Allen on body camera. "Is there any way you guys can deliver that for me? It's right there."
It was a no-brainer to help out, the lieutenant said.
"No matter what it takes, we'll get the job done," Allen said.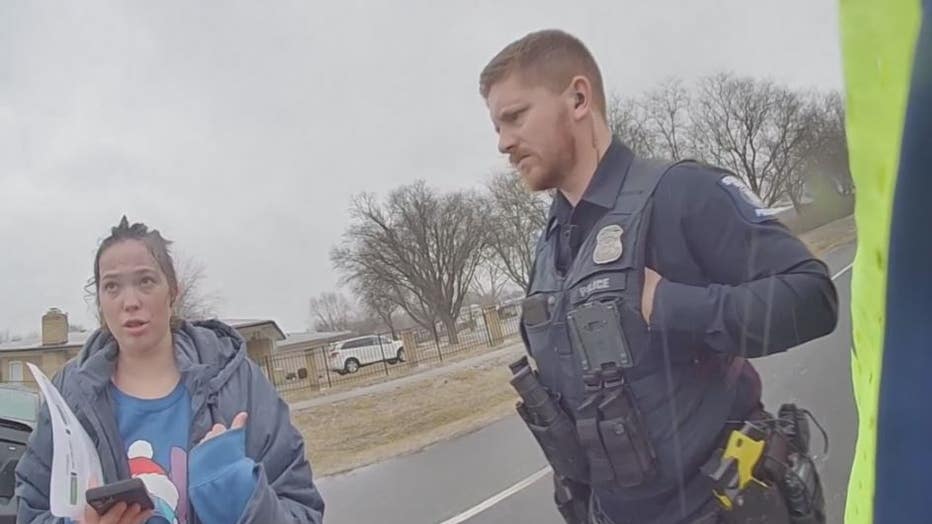 He even managed to resist the dinner rolls destined for a mom, and her four sick kids.
Police bodycam of the special food delivery showed the order reach its destination.
"She was in an accident," Allen said.
"Is she okay?" asked the DoorDash customer.
"Yes," Allen said.
All jokes aside, the lieutenant says – these stories don't always make the headlines, but they happen all the time.
"I think that happens more often in our job day-to-day than the bad stuff," Allen said.
On body cam, the expectant mother finally laughs after Allen says he hopes she gets a good review.
Brynna was so grateful that Lt. Allen made this stressful time, a little easier, but she won't be passing on his name.  
FOX 2: "Tell the world her name."
"Gianna Grace," she said.