Westland cop who tased man holding child receives suspension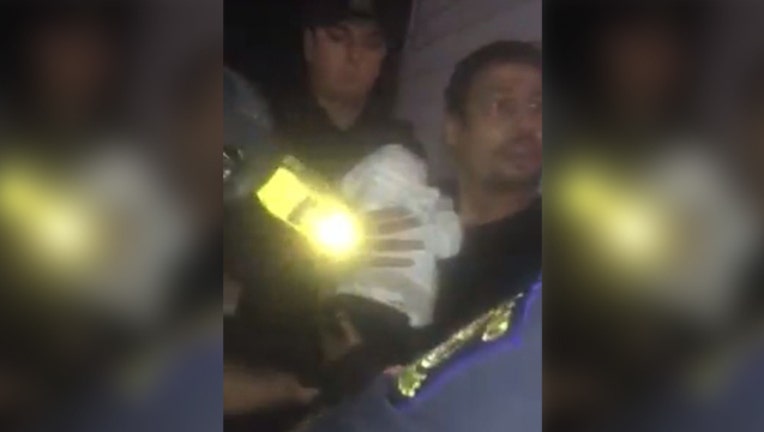 WESTLAND, Mich. (WJBK) - The Westland police officer who tased a man holding a child caught on video last Friday, has been suspended.
After a police investigation, the officer has received a 30-day suspension without pay after Chief Jeff Jedrusik called the decision questionable. He said in a statement that the use of a Taser was within the department and city rules, but not with the suspect holding a child at the time.
"I have determined that the arrest of Brown was appropriate. ... I have also determined that due to Brown's non-compliance the use of a department issued Taser on him would have also been appropriate.
"However I feel that the use of the Taser at that time, while he was holding the child, was a questionable decision. We are all thankful that the child was not injured."
Police say the suspect, Raymurez Brown, and his girlfriend had assaulted a woman and damaged her vehicle. Brown was holding baby Christopher outside his home on Alberta Court when police tased him.
At the time, Brown was intoxicated and uncooperative, according to police. He was later charged with several crimes including disturbing the peace.
Investigators believe the baby wasn't in danger and Brown grabbed his son right before being tasered and arrested. Police say Brown was gripping him so tight they feared he was hurting baby Christopher.
"This incident will give us the opportunity to review all of our use of force policies and our department's training of those policies," Jedrusik said.