Where did she go? Lady seems to vanish on TV during live interview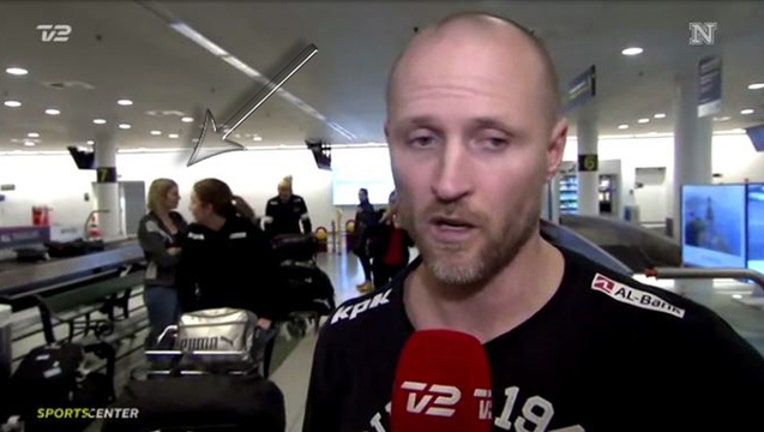 article
(WJBK) - The Internet can't seem to figure out how a woman on TV appeared to vanish during a live interview.
The foreign interview takes place at an airport baggage carousel, and the woman in question is in the background of the interview. Take a look.
Some people think it's a clever editor's cut. Others say it's obvious she walked away behind the woman pushing the luggage cart, and yet others are still baffled. Either way, the Internet has viewed the clip millions of times on Imgur trying to figure it out.
Click here if you cannot see the clip above. 
From the handywork of Google Translate, it appears the Danish interview is with a handball coach and the woman who disappears is Danish handball player and TV2 commentator Trine Jensen.
Here's the article on TV2's clip, where Trine Jensen explains what happened. (The Google translation is a little spotty, though.) It sounds like she told TV2 that she noticed she was on TV and wanted to duck away in the smoothest way possible, and that she says it was really "lucky" that's exactly what happened.