Worker safety conditions at Amazon gets closer look from Dingell
Congresswoman Debbie Dingell spoke about getting the economy back open by getting people back to work.  
 
"Last Friday I was in Washington, it was hot, it was 85 degrees and I was desperate for fresh air because we had all just had snow how many days before," she said. "And that mask was hot in 85-degree weather walking outside going for a trip to vote. We've got to keep wearing those masks."
The Amazon Fulfillment facility in Romulus has been under the microscope after many employees reached out to the media and to Dingell. 
"Many people have focused on Romulus; I am also hearing it from other sites. Including another one in my district, " she said. "I'm very disturbed by what we hear about the workers' conditions inside the plant, that they are running out of hand sanitizer, they're on top of each other, time shifts are not being adjusted to accommodate 20 seconds of handwashing. 
"I believe those workers. I don't think they are making it up."
Dingell herself made a plea to management to fix the issue.  They invited her to come visit on a timeline they determined.  
"We want to be able to go to the site randomly and pick the time randomly. Because we know that if they're expecting us at a certain time what we are going to see will be a cleaned up plant. I'm worried about those workers," she said.
Congresswoman Dingell says she's waiting to hear back from Amazon.
Amazon released a statement to FOX 2:
"As people across Michigan and the country stay home, our workers are enabling communities and customers - especially the most vulnerable among us - to get the critical items they need during this crisis. Amazon's commitment to protecting our team members is clear and has never been stronger. It's surprising that Reps. Dingell and Tlaib are calling for measures that are already in place - something we've explained to them in great detail on two separate occasions. We invite them to visit any one of our fulfillment centers so they can see firsthand rather than repeatedly asking the same questions."
Amazon released a list of safety protocols it is taking which can be seen at the bottom of the story.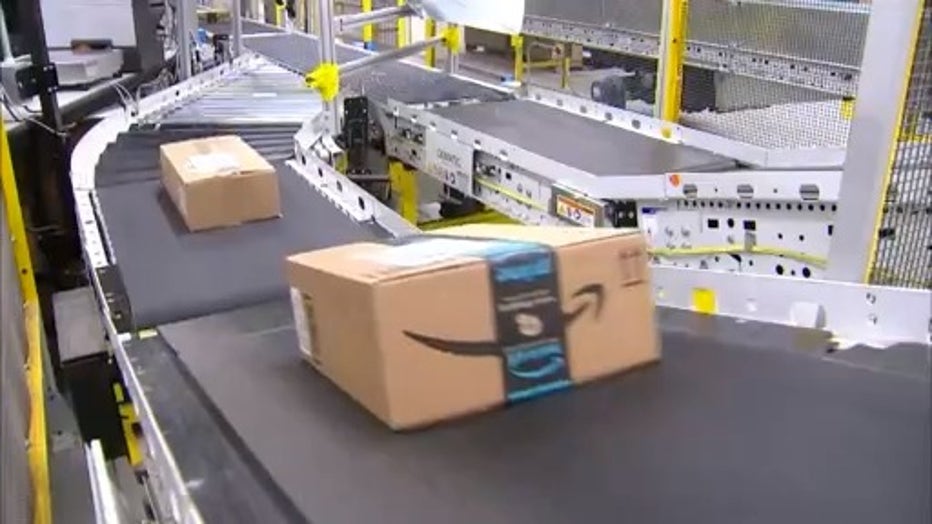 UAW workers had a big week with plants reopening. Rep. Dingell says, safety first. 
"It's really important that as we open the plants, people are safe. So, a lot of people, UAW workers, management, scientists, engineering experts, we have to all focus on what it will take to be safe," she said. "Now there's a series of questions people answer, you can't be allowed in the plant if you answer certain questions certain ways, you're not allowed in the plant unless you have a test, or you stay home."
Those precautions and temperatures are being taken.  All of it is being enforced. But she's talking to workers - many of whom can't wait to leave the house and get back to work. But then there is some concern.  
"There are others who are scared to death," Dingell said. "Some of them have pre-existing conditions, some of them are older and they are scared that they are going to get this.
"I think people have worked really hard to design protocols that if followed by everybody, people will be safe. And even when you talk about when more people come on, shifts are not going to pass each other in in parking lots, and going into the plant. You have to respect that physical distance, not crowding in on top of each other."
Amazon's safety precaution list, according to a company release, is as follows:
"We expect to spend an additional $800 million we're spending in the first half of the year on COVID-19 safety measures is contributing to purchasing items like masks, hand sanitizer, thermal cameras, thermometers, sanitizing wipes, gloves, additional handwashing stations, and adding disinfectant spraying in buildings, procuring COVID testing supplies, and additional janitorial teams, etc. We're also spending over $85 million redeploying team members from their typical roles to perform safety related tasks and audits at sites around the world like "social distancing ambassadors" to team members helping with temperature checks. Some of the precise numbers so far are:"  
1.          Provided 100MM+ masks thus far 

2.          Added 2,298 handwashing stations

3.          Added 5,765+ janitorial staffers to our typical teams 

4.          Deployed an additional 34MM gloves 

5.          Added 48MM ounces of hand sanitizer 

6.          Added 93MM Sanitizing Spray and Wipes 

a.          The Romulus, MI center uses the disinfectant spraying service, every night, for two hours, seven days, a week. 

7.          Deployed more than 31,000 thermometers and 1,115+ thermal cameras