WWE icon, Detroit native, George "The Animal" Steele passes away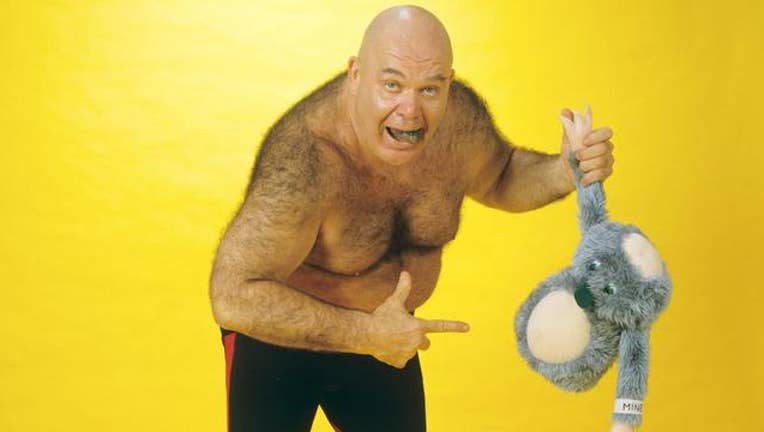 article
George "The Animal" Steele, a legend of professional wrestling and a Michigan native, passed away at the age of 79. World Wrestling Entertainment (WWE) announced on Friday that the Hall of Famer died.
His real name was William James Myers and he was born in Detroit and raised in Madison Heights. Steele got his start in Detroit-area promotions and first got on with the WWE - then the WWF - in 1967.
For 20 years, Steele was a heel in the world of professional wrestling and fell in with other villains who served as his managers including WWE Hall of Famers The Grand Wizard, "Classy" Freddie Blassie, Capt. Lou Albano and Mr. Fuji.
In 1985, he turned face (good guy) after he was abandoned by The Iron Sheik and Nikolai Volkoff during a match. He went from one of the most hated men in the sport to one of the most lovable figures.
He was known his green tongue, hairy torso, and insatiable appetite for turnbuckle pads - he would tear them up with his teeth and then use the exposed steel as a weapon.
Despite all of his antics in the ring, he was very well-educated and received a Master's Degree from Central Michigan University and became a high school teacher and wrestling coach in the Detroit area.
Watch one of Steele's classic appearance when he takes on Macho Man Randy Savage below: