Bartolo Colon Helps Mets' Split Squad Top Tigers 7-3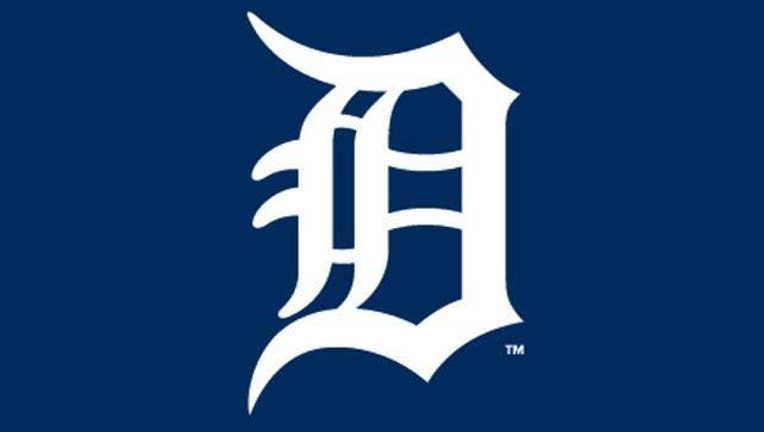 article
PORT ST. LUCIE, Fla. (AP) - Bartolo Colon allowed one run over three innings in his exhibition season debut, Lucas Duda and Neil Walker homered and a New York Mets split squad beat the Detroit Tigers 7-3 Monday.
Colon, a 42-year-old portly right-hander, gave up four hits, struck out two and walked none. After becoming a free agent, he signed a $7.25 million, one-year contract with New York.
"It's very exciting. Particularly, it means I'm back here with the Mets," Colon said through a translator.
Colon figures to start the season in a rotation that includes Matt Harvey, Jacob deGrm, Noah Syndergaard and Steven Matz. Colon could be moved to the bullpen in midseason, when Zack Wheeler is expected to return from Tommy John surgery rehabilitation.
In his second spring training outing for Detroit, former Met Mike Pelfrey allowed three runs — two earned — and three hits in 2 1/3 innings.
"I was all over the place. It definitely wasn't what I was trying to do," said Pelfrey, who pitched three perfect innings against the Yankees last week.
Asdrubal Cabrera's two-run single and Yoenis Cespedes' RBI single in the third gave the Mets a 3-1 lead.
Casey McGehee and James McCann had run-scoring singles for the Tigers.
New York relievers Antonio Bastardo and Jeurys Familia each pitched a scoreless inning. Familia, who had 43 saves last year, made his first game appearance since the World Series. Familia said the team planned to delay his start to the exhibition season because of his workload last season.
"I threw a lot of innings. We got to the playoffs and had a long season last year," he said.
Detroit third baseman Nick Castellanos made a throwing error in the third and left one inning later because of back tightness.
STARTING TIME
Tigers: Pelfrey said he was erratic in his second start. "My fastball command wasn't very good, and when your ball-to-strike (ratio) is pretty even, it's not going to be a good day." Pelfrey said that his sinker was cutting.
Added manager Brad Ausmus, "Even though he had a solid season last year, we think there's more in there than what he showed, plus he's a couple of years off Tommy John surgery."
Pelfrey, a former New York farmhand with the St. Lucie Mets, found himself in the visitors' clubhouse for the first time.
"I think at this point there are only about three players over there that I played with," said Pelfrey, who spentd seven seasons with the Mets. "The turnover's pretty good, but the coaching staff's the same. I went to dinner with (David Wright) last night, so it's always good to see those guys."
Mets: Colon threw 32 of 44 pitches for strikes. He allowed one run and three hits in the first inning, then gave up one hit in the next two innings.
TRAINER'S ROOM
Tigers: Outfielder Cameron Maybin, who was hit on the left wrist by a Luis Severino fastball last Wednesday, may have a stint on the disabled list. X-rays revealed a hairline fracture, which usually requires at least a month of rehabilitation. Anthony Gose, who had expected to compete with Maybin for playing time, will take over in center field. . RHP Anibal Sanchez (triceps) threw a 25-pitch bullpen Saturday, and manager Brad Ausmus said Sanchez will need another bullpen and batting practice before seeing game action. . 3B Nick Castellanos (back tightness) left the game in the fourth inning.
Mets: Manager Terry Collins said OF Curtis Grandersonm, bothered last week by an eye issue, will play Wednesday against the Yankees.
UP NEXT
Tigers: RHP Shane Greene gets the start for Detroit on Tuesday against Tampa Bay in Lakeland.
Mets: RHP Matt Harvey makes his exhibition season debut Tuesday against Atlanta in Kissimmee.