Big Ten fines MSU $10K, reprimands both schools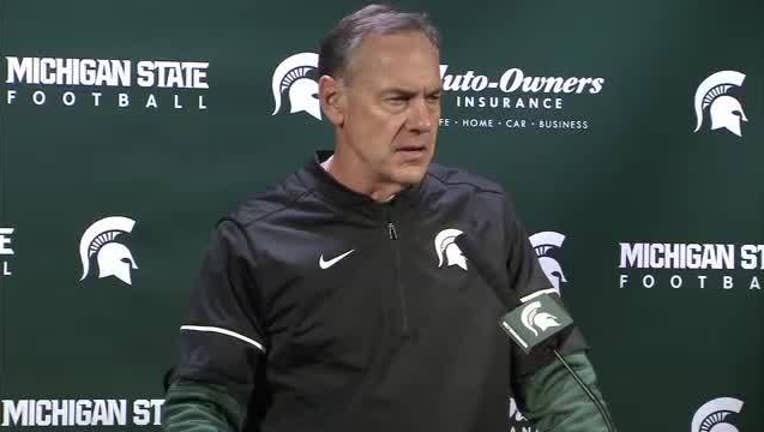 ROSEMONT, Ill. (WJBK/AP) - The Big Ten Wednesday issued public reprimands to both Michigan and Michigan State following their pregame incident on Saturday.
Michigan State was fined $10,000 for when the Spartans violated the Big Ten Sportsmanship Policy when walking "across the field with linked arms and initiated contract with multiple members of Michigan's team who were legitimately on the field during pregame warmups."
Spartans' Head Coach Mark Dantonio was also reprimanded for "failing to take action to mitigate a foreseeable conflict from occurring" while walking behind the team during its pregame ritual.
Michigan linebacker Devin Bush was also reprimanded for his his conduct and Head Coach Jim Harbaugh was reprimanded for his comments on Saturday and Monday.
"We are fortunate the series of events that occurred prior to the Michigan-Michigan State game did not escalate into a much more serious matter," said Big Ten Commissioner Jim Delany in press release.  "While traditions hold great importance on our campuses, traditions do not supersede the values of good sportsmanship or the requirement for player safety.  We expect more from our coaches, students and administrators and will continue to work with our institutions to prioritize good sportsmanship moving forward."
The Big Ten says they consider this matter closed.
Follow @FOX2Sports on Twitter for all your sports news.