Bridges has 33, No. 2 Michigan St swats away Houston Baptist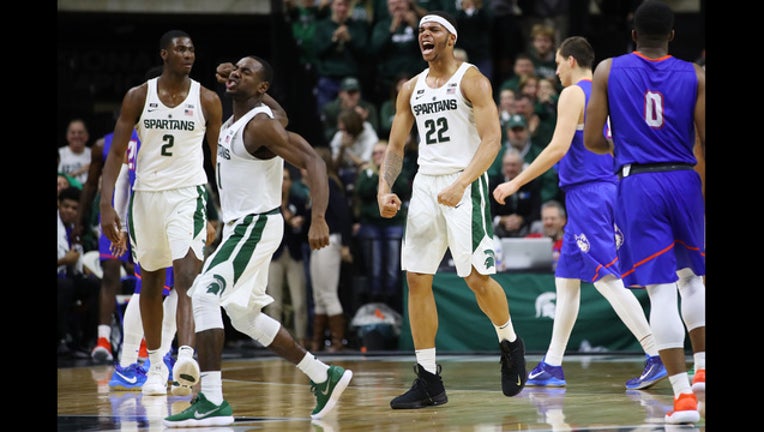 article
EAST LANSING, Mich. (AP) - Miles Bridges matched his career high with 33 points, and No. 2 Michigan State set a school record with 16 blocks while beating Houston Baptist 107-62 on Monday night.
The Spartans (11-1) have won 10 straight since losing to top-ranked Duke. Nick Ward had 20 points, six rebounds and four blocks, and Joshua Langford added 14 points. Jaren Jackson Jr. led Michigan State with six blocks and eight rebounds.
Houston Baptist (4-8) stayed relatively close until Michigan State's 18-6 run late in the first half.
Huskies reserve Jalon Gates scored 17 points while Ian DuBose and Braxton Bonds each had 10 points.
BIG PICTURE
Houston Baptist: The Huskies played physically throughout, even late when they were losing by 50-plus points.
Michigan State: The tall and deep Spartans held Huskies' shooters to 28 percent.
NEXT UP
Houston Baptist: Plays at Vanderbilt on Wednesday night.
Michigan State: Hosts Long Beach State on Thursday night.