Detroit Lions 2023 schedule: Chiefs for opening night, Packers twice on Thursdays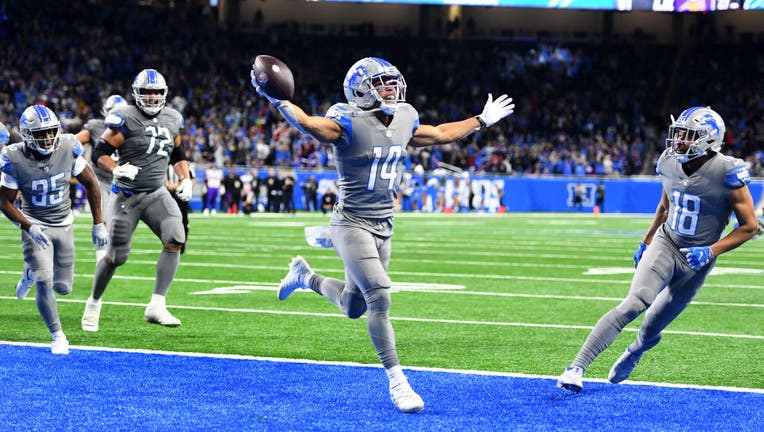 article
DETROIT (FOX 2) - As Detroit Lions fans prepare for the 2023 season, the time is here. The draft is long since over, rookie camps have started, and the teams were already released. Now it's time to see exactly when – and where – the Lions will play each team.
The Lions are going to enter 2023 as one of the most hyped teams in the NFC. Projected by some to win the NFC North, the Lions are going to be an exciting team to watch. That's why the Lions will play in the season opener against the reigning Super Bowl champions Kansas City Chiefs in Kansas City.
But aside from that game, the Lions have several huge matchups this season. There are, of course the traditional NFC North teams (Packers, Vikings, and Bears) that will account for six games. But it's the remaining 12 on the schedule that are going to be exciting.
For instance, Detroit is going to Kansas City for the first time in 20! The last time the Lions played Kansas City and the Chief were the home team was in 2015 in London.
Home games: Chicago Bears, Green Bay Packers, Minnesota Vikings, Atlanta Falcons, Carolina Panthers, Denver Broncos, Las Vegas Raiders, and Seattle Seahawks,
Away games: Chicago Bears, Green Bay Packers, Minnesota Vikings, Kansas City Chiefs, Los Angeles Chargers, New Orleans Saints, Tampa Bay Buccaneers, Dallas Cowboys, and Baltimore Ravens.
Among the highlights, of course, are the NFL season opener against the Kansas City Chiefs, two Thursday night games against the Green Bay Packers, and the season finale at Ford Field against the Minnesota Vikings, the two teams that are expected to be fighting for supremacy in the North.
Below are the 18 weeks of the NFL season. We'll note who they play and which network the game will be on. For games on NBC and ESPN, those games are all going to be at 8 p.m. All other game times are not yet known, except for the traditional Thanksgiving Day game. 
Thursday, September 7 at Kansas City (NBC)
Sunday, September 17 vs. SEATTLE (FOX)
Sunday, September 24 vs. ATLANTA (FOX)
Thursday, September 28 at Green Bay (PRIME VIDEO)
Sunday, October 8 vs. CAROLINA (FOX)
Sunday, October 15 at Tampa Bay (FOX)
Sunday, October 22 at Baltimore (FOX)
Monday, October 30 vs. LAS VEGAS (ESPN)
BYE WEEK
Sunday, November 12 at Los Angeles
Sunday, November 19 vs. CHICAGO (FOX)
Thursday, November 23 vs. GREEN BAY (Thanksgiving Day) (FOX)
Sunday, December 3 at New Orleans (FOX)
Sunday, December 10 at Chicago (FOX)
vs. DENVER (FOX)
Sunday, December 24 at Minnesota (FOX)
Saturday, December 30 at Dallas (ESPN/ABC)
vs. MINNESOTA