Detroit's Martinez realistic entering contract's last season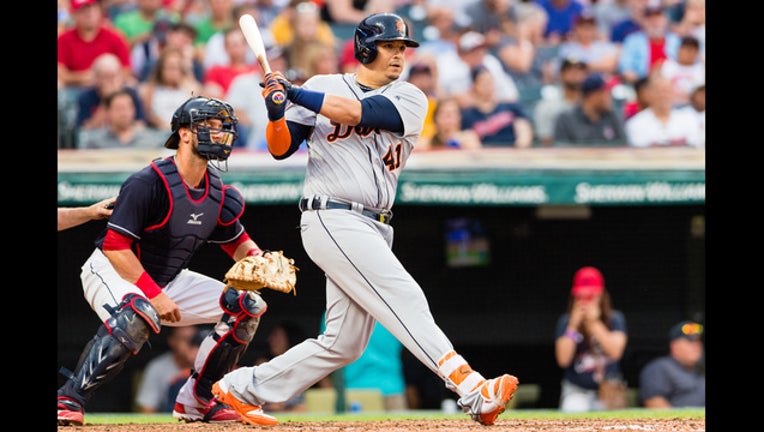 article
LAKELAND, Fla. (AP) - At age 39 - and fresh off a heart problem that cut his 2017 season short - Victor Martinez is grateful for the career he's had.
He's also realistic about the future.
"I wish I can tell you that I feel right now like I felt when I came into the big leagues," the Detroit designated hitter said Monday. "Unfortunately, I don't. I think that's what comes with age, I guess."
That comment will come as no surprise to anyone who has watched Martinez struggle over the past three seasons, and last year, things took a turn for the worse when he twice went on the disabled list because of an irregular heartbeat. He eventually had a surgical procedure to correct that, and he's back now to try to contribute however he can to a rebuilding Detroit team.
"I was in rebuilding before with the Indians," Martinez said. "I don't know. I'm just trying to have fun this last year and help the way I can - these young guys, not a lot of people get the opportunity to play every day in the big leagues, so I hope they get that and take the most out of it."
Martinez is in the final year of his contract with Detroit. He did not say whether he expects this to be his final season, period - although he did indicate that he takes a wait-and-see approach.
"I'm not going to do anything different than what I have done my whole career," Martinez said. "I have always taken it day by day, year by year."
Whenever his career ends, Martinez will have quite a resume to look back on. He enters this season with a career .298 average and 237 home runs. He finished second to Mike Trout in the 2014 American League MVP race - an impressive accomplishment for a DH. That season, Martinez set career highs with a .335 average and 32 home runs, leading Detroit to its fourth straight AL Central title.
The Tigers gave Martinez a $68 million, four-year deal after that season, but they haven't made the playoffs since. Martinez struggled to a .245 average in 2015 before bouncing back (.289, 27 HRs) in 2016. Then last year, he hit .255 with 10 home runs in 107 games - and the concerns about his offensive numbers were nothing compared to the health issues he ended up facing.
"It was scary. I don't think nobody can have fun having those kind of problems, but it's all in the past," Martinez said. "I think my family helped me a lot. Surgery I think helped me a lot too."
Tigers manager Ron Gardenhire says the team will look out for Martinez's health.
"He has a family, and you know what? He has to take care of himself," Gardenhire said. "We're going to make sure he's healthy and this doesn't take away from his life after baseball and all those things. But, this guy's a gamer. This guy - he's got a lot of passion to hit, and I'm hoping that I get to use him for another year or two, or whatever."
Martinez can't be certain of how this season will go - or even how he'll do in spring training. But he can certainly appreciate the chance to be back on the field.
"When I came into the big leagues, I was 22, 23 years old. I used to see the veteran guys all in the hot tub. They were like, 'Yeah, wait until you're 30,'" Martinez said. "Now I know what they were talking about. It just doesn't get any easier. I'm just thankful to God give me this opportunity and be in this game for this long."