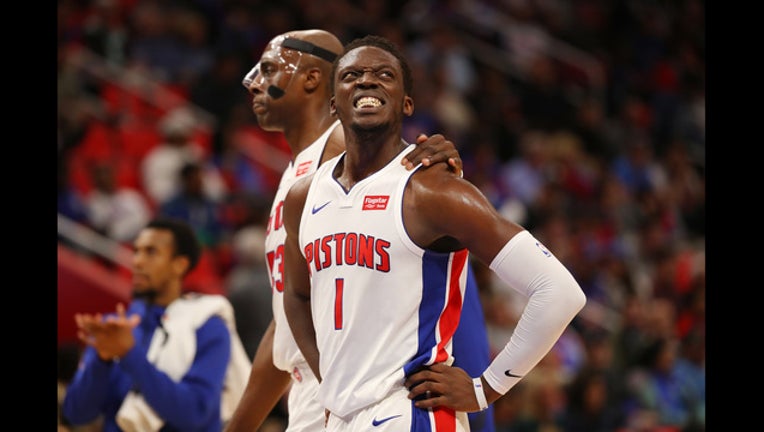 article
AUBURN HILLS, Mich. (WJBK/AP) - The Pistons lost starting guard Reggie Jackson to an ankle injury in the third quarter Tuesday in their win against the Pacers and they announced Wednesday he will be re-evaluated in six to eight weeks.
Jackson landed after making a jump pass and came down awkwardly on his right ankle. He had to be helped from the court and did not return.
"The x-rays were negative," Van Gundy said following their win Tuesday night. "He's got an ankle sprain. We'll get an MRI and see tomorrow where we are."
Jackson finished the night with 13 assists against one turnover in 21:15 on the floor.
"He was unbelievable," Van Gundy added.
In 33 games this season, Jackson is averaging 14.6 points & 5.5 assists.
Jackson missed 30 games a season ago with left knee tendonosis & an ulnar collateral ligament sprain of his right thumb.
Follow @FOX2Sports on Twitter as this story continues to develop.