Lions release guard T.J. Lang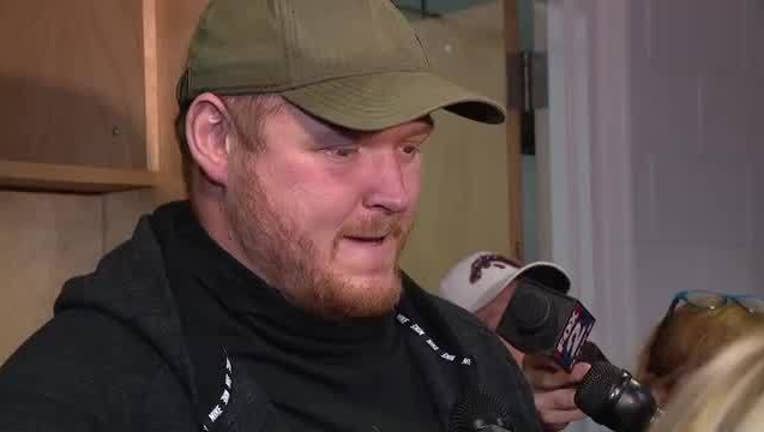 article
ALLEN PARK, Mich. (WJBK/AP) - The Detroit Lions announced Friday they have released guard T.J. Lang after two seasons of a three-year deal.
The 31-year-old signed with Detroit before the 2017 season, returning to his home area. He was born in Royal Oak, went to high school in Bloomfield Hills and then went to college at Eastern Michigan.
The veteran guard hasn't played a full 16 games since the 2014 season, but he's also never played fewer than 12 in his career until last season when he played in only six games due to a neck injury.
Lang has also dealt with back, concussion and hip problems during his tenure with the Lions..
Follow @FOX2Sports on Twitter as this story continues to develop.