Michigan's Jim Harbaugh expected to get 4-game suspension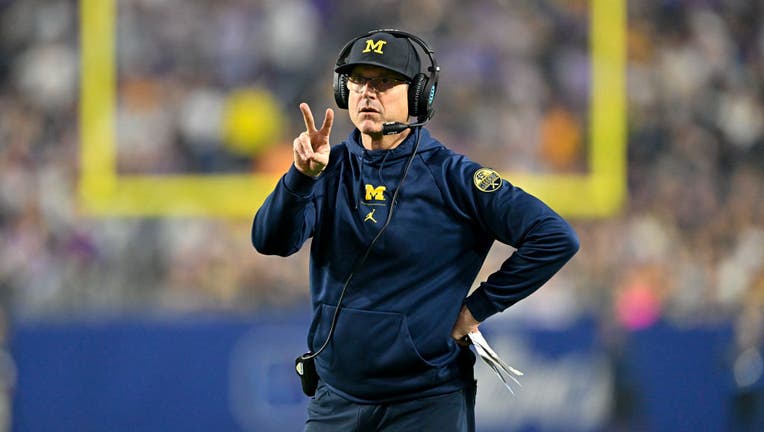 article
ANN ARBOR, Mich. (FOX 2) - Michigan head coach Jim Harbaugh is expected to miss the first four games of the 2023 season, according to a Yahoo! Sports and ESPN.
According to both outlets, Harbaugh will be suspended for four games of the season after allegedly lying to NCAA investigators about potential violations with recruits during the COVID-19 dead period. Additionally, the team also had analysts perform on-field coaching duties during practice.
The NCAA notified Michigan of four potential Level II violations and it's alleged that Harbaugh was dishonest about the details.
Harbaugh's attorney, Tom Mars, said they are cooperating with the NCAA on the matter and are not allowed to comment.
Harbaugh would miss the first four games of the 2023 season against East Carolina, Bowling Green, UNLV, and Rutgers – all home games.
In early 2023, Michigan announced it was being investigated by the NCAA. 
The investigation involves impermissible texts and calls — including some by Harbaugh — to high school prospects during part of a pandemic-related dead period for contact with potential recruits. The NCAA also is looking at whether a member of Michigan's off-field football staff violated rules by doing on-the-field coaching during practice.
Harbaugh is accused of not being forthcoming about the potential violations, and the NCAA considers that unethical conduct and a Level I infraction. Harbaugh in January refused to agree to the charge and has been working with the NCAA to lower the charge to a Level II violation.
Information from the Associated Press was used in this report.