Mike Green selected to NHL All-Star team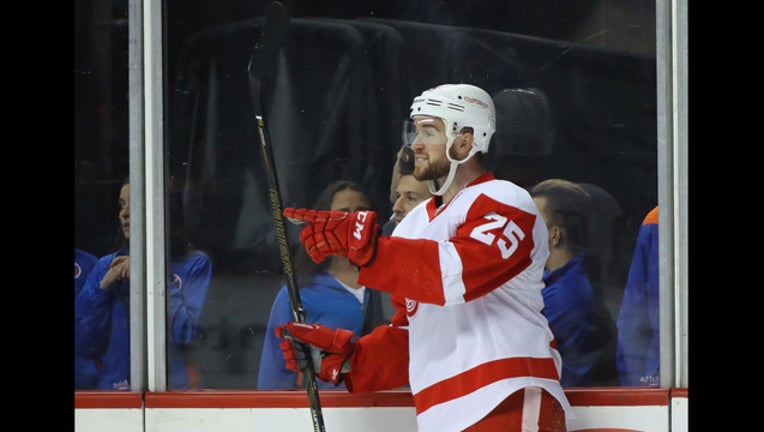 article
The league-leading Tampa Bay Lightning's top performers will be on full display when the city hosts NHL All-Star Weekend later this month.
Top scorer Nikita Kucherov, goaltender Andrei Vasilevskiy and defenseman Victor Hedman will join captain Steven Stamkos for the skills competition and 3-on-3 tournament Jan. 27 and 28 in Tampa, Florida. Kucherov has the most points in the league and Vasilevskiy the most victories in leading the Lightning to an NHL-best 65 points so far this season.
"It's going to be a great showcase of a hockey city," Stamkos said. "To be able to share that moment with them is going to be special, especially in front of our home fans who greatly deserve something like this and I'm sure we'll put on a great show."
With four players on the Atlantic Division team, Tampa Bay has the most representation for the showcase event. The Los Angeles Kings will send three players to Tampa: center Anze Kopitar, defenseman Drew Doughty and goalie Jonathan Quick. The league announced the full All-Star rosters on Wednesday as selected by the NHL's hockey operations department.
Sidney Crosby and Kris Letang of the defending Stanley Cup-champion Pittsburgh Penguins were added to the Metropolitan Division team that also includes Washington Capitals winger Alex Ovechkin and goalie Braden Holtby. New York Rangers goalie Henrik Lundqvist was selected to his fourth All-Star Weekend, and Florida Panthers center Aleksander Barkov will head to his first.
"Sasha has earned the right to be counted among the league's elite," Panthers general manager Dale Tallon said. "A cornerstone of our franchise, he is among the game's most exceptional two-way players and is incredibly deserving of this honor."
The surprise Vegas Golden Knights got two All-Stars: goalie Marc-Andre Fleury and winger James Neal. The expansion franchise is atop the Pacific Division with the most success so far of any NHL team in its inaugural season.
"There could have been a lot of guys from this team that got to go," Fleury said. "We've got so many guys stepping up throughout the season. (Jonathan Marchessault) has 40 points right now. That's awesome. William Karlsson has scored so many important goals for our team. (Backup goalie Malcolm) Subban has been playing great in net, too. I wish the other guys could do this, too, and be a part of it."
Reigning Hart Trophy winner Connor McDavid of the Edmonton Oilers is also on the Pacific Division roster along with Calgary Flames winger Johnny Gaudreau. Nashville Predators goalie Pekka Rinne earned his third All-Star spot, all since 2015, and joins teammate P.K. Subban on the Central Division team.
Vancouver Canucks winger Brock Boeser, who's tied for fifth in the NHL with 22 goals, is the only rookie and the youngest All-Star at age 20. Boeser said he'll "be pretty quiet around those types of guys" at All-Star Weekend.
"(It's) deserving," Canucks coach Travis Green said "He's had a lot of good things happen to him this year. He's a humble kid."
The two Eastern and Western Conference teams will play each other in the semifinals of the 3-on-3 tournament with the winners facing off for $1 million.
"I kind of felt like it was not super intense the last time when we were doing it," said Arizona Coyotes All-Star defenseman Oliver Ekman-Larsson, who will be making his second appearance but his first with the 3-on-3 format. "I watched this past year and it seemed like everybody was skating hard and was playing really hard. I'm super-excited. I kind of like playing 3-on-3 too, so I think it'll be a good time."
All 31 teams must have at least one representative with the divisional teams limited to six forwards, three defensemen and two goalies.