MSU drops to 4 in reshuffled AP Top 25 poll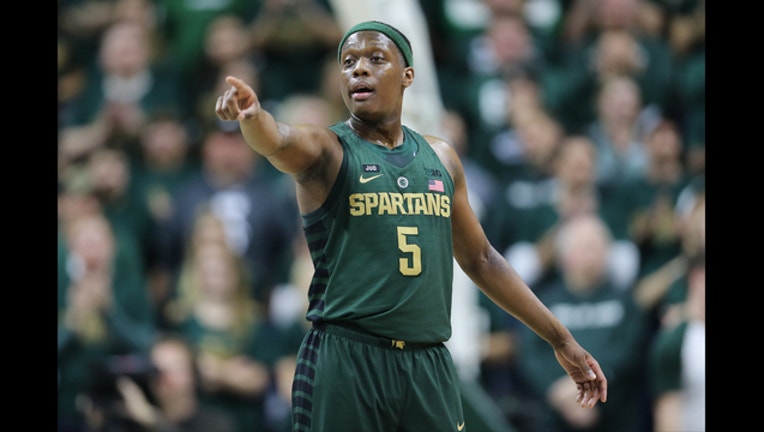 article
Villanova's slide out of No. 1 in the AP Top 25 lasted just a week.
The Wildcats returned to the top spot in Monday's poll after an upset-filled week that included losses by No. 1 Michigan State and No. 2 Duke. Villanova got 52 of 65 first-place votes to move up from third to No. 1, where it spent three weeks in December.
West Virginia climbed four spots to No. 2. This is the Mountaineers' highest ranking since December 1959 in Jerry West's senior season.
Virginia climbed five spots to No. 3, followed by Michigan State. Purdue and Wichita State tied for No. 5.
Duke fell five spots to No. 7, followed by Texas Tech, Oklahoma and Xavier to round out the top 10.