Nick Ward to return to Michigan State for junior season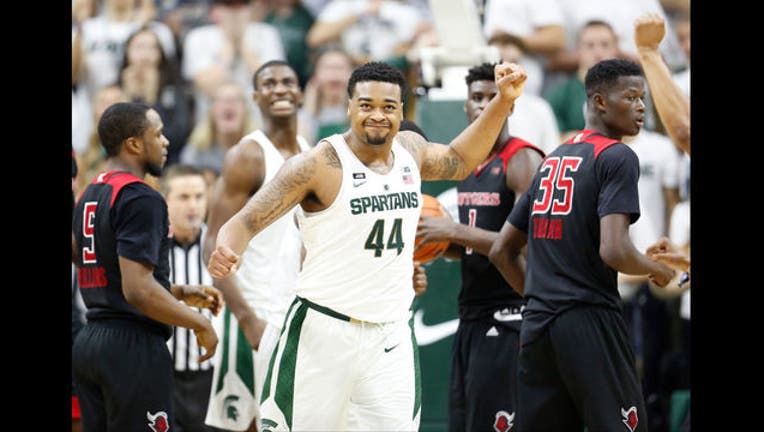 article
EAST LANSING, Mich. (AP) - Michigan State forward Nick Ward is withdrawing his name from the NBA draft and returning to school for his junior season.
Ward says Tuesday the workouts and interviews with NBA teams will help him when he's ready to take the next step.
The 6-foot-8, 245-pound Ward averaged 12.4 points and a team-best 7.1 rebounds last season. He will be a key player for the Spartans next season. They will be without Jaren Jackson and Miles Bridges, underclassmen who declared for the draft and are expected to be among the top selections.
Michigan State coach Tom Izzo says the process provided Ward with a great opportunity to explore his draft stock and find out what he has to work on to play in the NBA.