OPINION: Tigers swept the Marlins, let's proclaim them the greatest team in MLB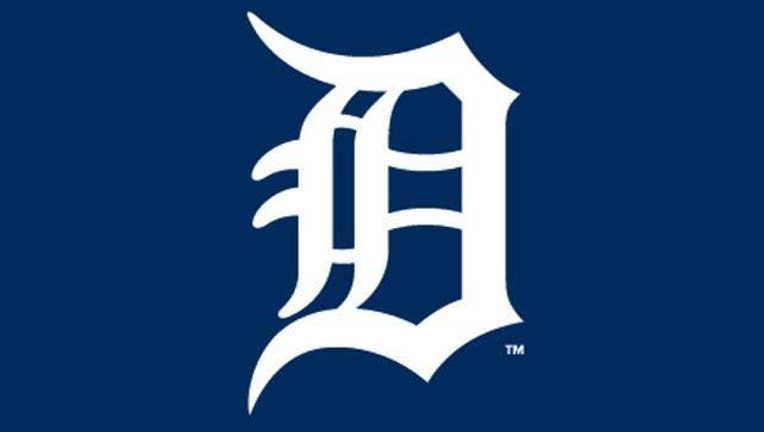 article
Entering Opening Day 2016 at Comerica Park, the Tigers picked up 2 wins in Miami. 2-0! Woo, circle the wagons, tear down the stadium, World Series here we come! Wait, don't we say that every year? Every year after the first week in the last few years I find myself saying that, don't you?
If you watched the games in Miami then you were treated to a very familiar sight, the same old Tigers we have grown recently to adore and be disappointed in.
In my time as a fan of the greatest team on Earth, I'd like to think I've already seen it all when it comes to watching the Tigers, everything that is except for a World Series winning team. I don't mean to be the cynical type, but unfortunately if we want to see the Tigers raise a banner at next year's Opening Day celebration, it will take more than a large payroll and a Little Caesar's pizza to do so.
Former skipper Jim Leyland's small-ball tactics are a thing of the past (not that they worked the best anyway). Long balls and edge of your seat moments is seemingly what this year's team seems to be based on and that is not a way to live-and-die on the field.
Gone are the days of Alex Avila behind the plate or Dmitri "Meat-Hook" Young tracking down balls in the outfield (or hitting inside-the-park homers for that matter). Now it's the ever changing roster that, besides for a few guys, you always have to double-check the box score to believe that he's still on the team.
Let me start off by saying that I feel the Justin Upton signing was a mistake.

He strikes out more than he hits and I feel the Tigers could have gotten more for their money. Prospects, a larger scoreboard, anything else. Not to mention that Upton could be a short-timer given his opt-out clause on his contract after 2017. If he does not live up to expectations here in Detroit, I could easily see him heading elsewhere.
Here is a stat that may surprise you; Upton was the 10th different Opening Day starter in left field in 10 years for the Tigers.
And hey, we brought in sizzling closer Francisco "K-Rod" Rodriguez! Everyone get excited for a guy well into the twilight of his career. I may refer to him this year as Joe Nathan 2.0. I guess given the circumstances and current situation of our bullpen he is the best we can do but in thinking about that statement, is that something we should be applauding?
And onto my favorite what moment of the year so far, Mike Pelfrey. Pelfrey inked a $16 million, 2 year deal in the off-season. For a pitcher whose career record is 61-81 and has an earned run average of more than 4.50, I will say good for him, bad for us. I won't be too critical of his performances yet but I expect to write some hefty columns on his wondrous starts in the future.
But with the negative always comes the positives and there are many, Alfredo Simon, Randy Wolf and Al Alburquerque are no longer wearing the Old English D. I mean no offense but if I had to watch Randy Wolf pitch another inning, I think I was going to permanently become a fan of HGTV.
The signing of catcher Jarrod Saltalamacchia was a welcome sight too, even if it meant having to dump Tiger favorite Alex Avila. In me saying that though, I am not expecting much from Salty or James McCann for that matter. Where is Robert Fick when you need him?
Don't get me wrong, this team can be good, heck, they may even be able to be great but they need to click and play well all year long. Not play dominantly until the beginning of June and then fizzle out. We do not need another Chris Shelton start to the season. We can't fizzle out at the half-way point because our division rivals don't.
Let's not take the first 2 games of the season in Miami and pretend they're something they are not. In my best Yoda impersonation: long way we have, excited we must not be.
Both games were what we expected, the bullpen almost blew the first one only to be saved in extras and then some unsung hero saves the day during game 2. These are storylines that happen every year it seems for the Tigers during the opening week but this year I am not getting fooled.
The real test starts Friday with a 3 game weekend series against the Yankees if it doesn't get snowed out of course.
ABOUT THE AUTHOR
Who am I? I'm just a guy who loves the game of baseball that has opinions and thoughts just like you. If you'd like to share them with me, email me at john.shull@foxtv.com or follow me on twitter, handle is @the_real_shull.