Pistons beat Knicks, make playoffs on final day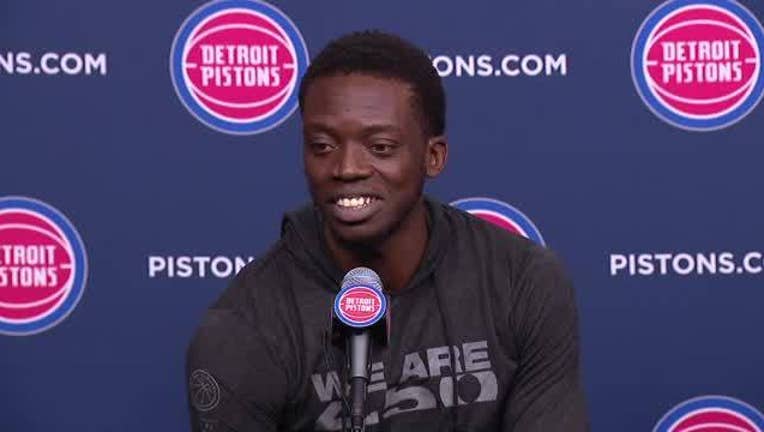 article
NEW YORK (AP/WJBK) - The Detroit Pistons had to win on the last day of the season to control their own destiny into the playoffs, and they did with a 115-89 victory over the New York Knicks at Madison Square Garden.  
Reggie Jackson had 21 and 7 assists while Andre Drummond put up 20 and 18 boards.  Luke Kennard added 27 on 4 of 8 from three in the win.
"We knew what was at stake," Drummond said. "We knew they were coming in to try and ruin our season that we worked so hard for. Just tried to stick it to them early and get them out of the game."
Detroit extended its lead to 27 points twice in the second quarter and led 65-41 at halftime.
The Pistons went up by as many as 36 points and led 92-59 after the third quarter.
Detroit took a game-high 40-point lead, 109-69, on Zaza Pachulia's lay-in with 4:31 left in the game.
"We're building something special, and this is the first step to get into the playoffs," Pistons coach Dwane Casey said. "Our fans are used to great basketball. We're not where we want to be, but we're not where we were."
Wayne Ellington added 12 points for the Pistons, who hadn't made the playoffs since the 2015-16 season, the last time they finished over .500 (44-38). Before that, Detroit hadn't made the postseason since 2008-09.
Blake Griffin missed the game with a lingering knee issue.
The Pistons will now play the top seeded Milwaukee Bucks in their first playoff appearance since being swept by the Cleveland Cavaliers in 2016.  The Pistons were swept by the Bucks in four games during the regular season.
Follow @FOX2Sports on Twitter for all your Pistons playoff news.