Pistons have decisions to make in post-Van Gundy era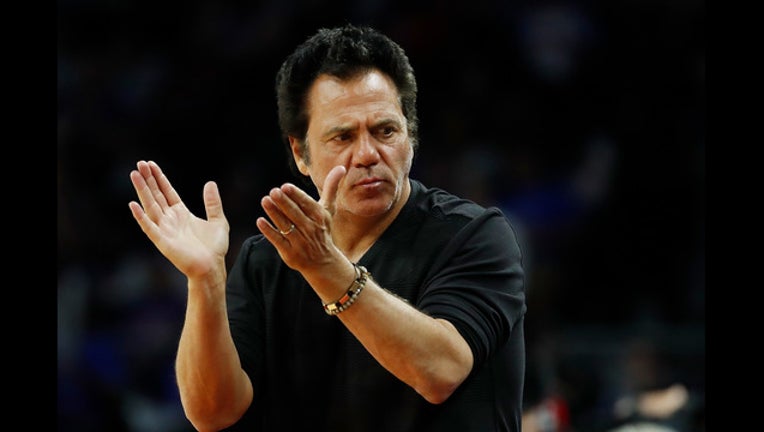 article
DETROIT (AP) - When the Detroit Pistons hired Stan Van Gundy in 2014, owner Tom Gores called it the most important decision his organization had made.
Van Gundy didn't make it to the end of his five-year contract, and now the Pistons need a plan for a future without him. Multiple plans, perhaps.
Van Gundy's ouster leaves Detroit with no coach and a leadership void in the front office. That's what happens when a team entrusts one person with so much authority, then decides to move in a different direction. If healthy, the Pistons may have the talent to reach the playoffs next season, but the franchise's long-term strategy is the more pressing question.
The team announced Monday that Van Gundy wouldn't be back as coach or president of basketball operations. There was no news conference - just a release in which Detroit said it would begin the search for a new head of basketball operations and a new coach. Gores spoke highly of Van Gundy while saying the team needed a change to reach the next level.
"I have nothing but respect and love for Stan. I think he is a great coach and a great man, and his presence and leadership helped move this franchise forward," Gores said. "Although we did not get the success both of us wanted, his efforts and leadership have put the franchise in better shape today than when he came on board."
The Pistons made the playoffs under Van Gundy in 2016, the first time they'd done that in seven years, but had a difficult time building on that. Gores took over as owner in 2011, and this is now his second big attempt to reshape the team's future on the court. Here are a few things to watch:
TELLEM'S INFLUENCE
Former agent Arn Tellem, now a vice chairman with the Pistons, was brought in by Gores in 2015. He is credited with playing a major role in the team's move back to downtown Detroit this past season. Tellem has worked on the business side of the organization while Van Gundy headed basketball operations, but Tellem certainly has enough experience with enough facets of the NBA that he could be someone for Gores to lean on during the transition.
SPLITTING RESPONSIBILITIES?
Gores said last month he still saw value in one person having coaching and front office authority, but the setup the Pistons had with Van Gundy is rare in the NBA. For example, Doc Rivers used to have dual roles with the Los Angeles Clippers, but last offseason, Lawrence Frank took over responsibility for basketball operations, leaving Rivers to focus on coaching. Some of Van Gundy's harshest critics have cited the team's decisions in the draft and free agency, so Detroit may not be eager to give the next coach too much control over the front office.
THE ROSTER
After acquiring Blake Griffin in a blockbuster deal in late January, the Pistons still weren't able to make the postseason. A December injury to point guard Reggie Jackson was a major culprit, and it's easy to imagine the team improving if Griffin, Jackson and Andre Drummond are all in the lineup for a full season. The Pistons, however, took on a big contract with Griffin, and dealt a protected first-round pick to the Clippers in that trade. Barring another major deal, it may not be easy for them to upgrade the roster in the immediate future.
FAMILIAR NAME
With the Detroit front office in a state of flux, Chauncey Billups is the subject of some speculation. Billups, a popular member of the Pistons' 2004 NBA title-winning team, had discussions with the Cleveland Cavaliers last offseason but did not join their front office. Perhaps there is a better fit for him in Detroit.