Power Wins Dual Two at Belle Isle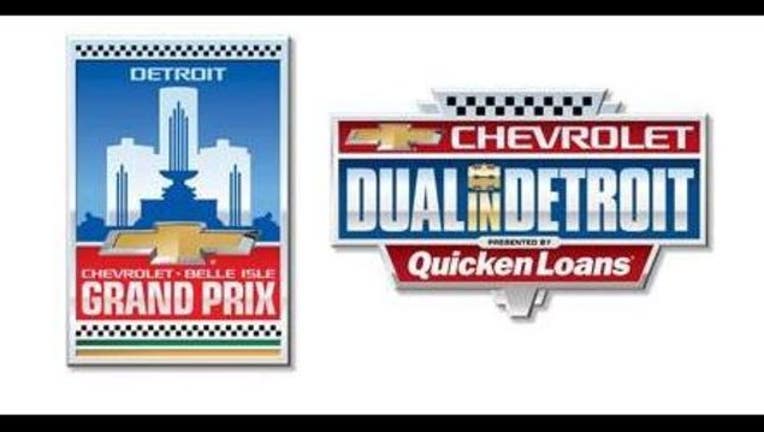 article
DETROIT (AP) - Will Power was fast enough for a track record during qualifying, though it didn't count because of a penalty.
It was another tough break for a driver who hadn't won in over a year — but it was also a sign that Power was still a threat.
Hours after that qualifying mishap Sunday, Power raced to his first IndyCar victory of the season, holding off points leader Simon Pagenaud by 0.92 seconds at Belle Isle on Sunday. It was the 26th victory of Power's career and the first since the Grand Prix of Indianapolis in May 2015.
"It's been a weekend where we were knocking on the door," Power said. "Very satisfying. It's been a tough season I would say, but I've kind of kept the faith."
Power would have set a track record in qualifying, but the Australian was penalized for interference and had his top two laps taken away. Pagenaud won the pole, while Power started eighth.
The key move came with about 18 laps remaining, shortly after a restart. Power passed Pagenaud to take over fifth place — and the top four drivers still had to pit again.
"I knew on that restart, I had to get Simon. It was my best chance," Power said. "But he's the championship leader and also my teammate, so I had to make it a very clean move so I went to the outside. I wouldn't have done it to go up the inside — too much risk of taking him out."
After moving ahead of Pagenaud, Power was in good position to win, and he took over the lead in his No. 12 Chevrolet on the 61st of 70 laps on the 2.35-mile street course.
Ryan Hunter-Reay finished third, and Josef Newgarden was fourth.
Sebastien Bourdais, who won the weekend's first IndyCar race at Belle Isle on Saturday, finished eighth. Indianapolis 500 winner Alexander Rossi was 12th.
Power and Pagenaud gave team owner Roger Penske a 1-2 finish Sunday, although teammate Juan Pablo Montoya went into the wall around the race's halfway point and finished 20th.
Helio Castroneves, another Penske driver, was at the front with Pagenaud before the last of the day's three caution periods. Pagenaud went into the pit on lap 49 and Castroneves stayed out a bit longer. That turned out to be a tough break for Castroneves when the caution flag came. He had to pit during the caution period, lost track position and finished 14th.
"It was a great day for Team Penske, one-two. Helio was really strong. I feel really bad for him," Pagenaud said. "He had a good race going. He was really strong. He got caught up by that last yellow."
Power had only two top-five finishes in the first seven races this season. He had a shifting issue Saturday and ended up 20th, but the win Sunday could help turn his season around.
"Will was really good and aggressive. He made a good pass on us," Pagenaud said. "I thought maybe with the long run I would get back to him, which we did at the end, but it wasn't enough. Good job to him. It's good to see him back in Victory Lane."
WELL IN FRONT: Pagenaud was in good spirits afterward and brought a little dog named Norman to the postrace news conference. Pagenaud fell to a 13th-place finish while trying to stretch fuel Saturday, but he won the pole for both races during the weekend, and after Sunday's race, he now has three second-place finishes this year to go along with his three wins.
After eight races, Pagenaud leads the series standings by 80 points over Scott Dixon, who finished fifth Sunday.
OUT QUICKLY: James Hinchcliffe finished 21st after failing to complete a lap. He was involved in an accident right at the start of the race when he appeared to be crowded into the wall by Charlie Kimball and Carlos Munoz.
IMPROVEMENT: Hunter-Reay equaled his best finish of the season. He was also third in the season-opening race in St. Petersburg, Florida. Hunter-Reay finished 24th in the Indy 500, but he was seventh Saturday at Belle Isle before finishing even closer to the top Sunday.