Row The Boat To Minnesota: Fleck, WMU Reach Deal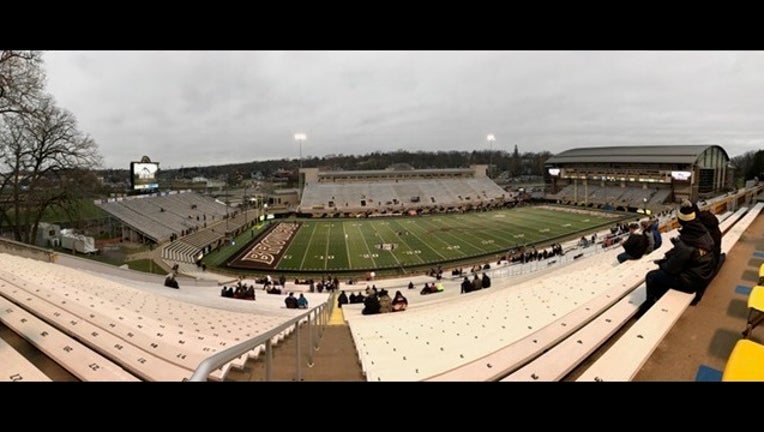 article
KALAMAZOO, Mich. (AP) - "Row the Boat" belongs to P.J. Fleck.
The Minnesota football coach and his former employer, Western Michigan, reached an agreement Wednesday that will give Fleck legal intellectual property of the catchphrase he made famous in four seasons with the Broncos. As part of the deal announced by Western Michigan, Fleck will make a yearly gift of $10,000 to the school to support a football scholarship. The Fleck Family Football Scholarship will begin this fall.
The school says it will be allowed to use "Row the Boat" in materials "recognizing and celebrating Fleck's tenure at WMU and the teams he coached."
Fleck led the Broncos to a 13-0 regular season and a Cotton Bowl appearance against Wisconsin last year before leaving in January to become head coach at Minnesota.