Sabathia, Yankees Shut Out Tigers for 5th Straight Win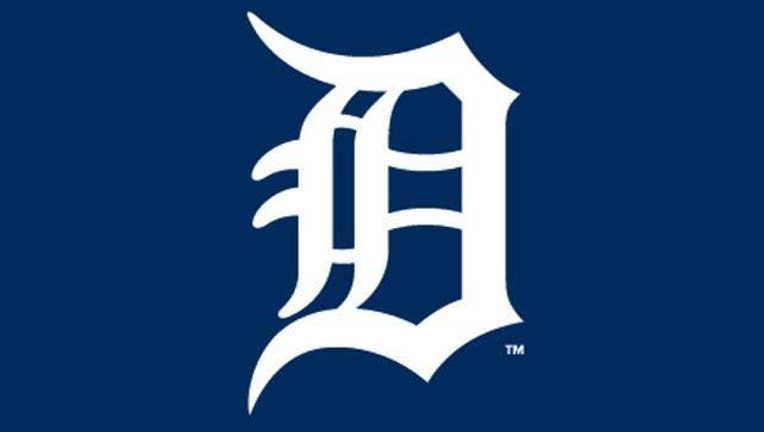 article
NEW YORK (AP) - CC Sabathia kept up his recent resurgence, the bullpen provided lockdown relief and the New York Yankees got just enough timely hits.
Added up, a 4-0 victory over the Detroit Tigers on Friday night and a five-game winning streak.
So, have the Yankees found the perfect formula? Or is it something more?
Consider this: After returning home from a shaky road trip, the Yankees' five wins came on the exact same days they held their annual HOPE Week, where every player participates in events that honor people and groups who serve their community.
The Yankees are 28-10 in games held on those special days over eight years, winning 16 of the last 18.
"We seem to play well during HOPE Week," manager Joe Girardi said, adding, "so we thought we'd have it next week."
Too bad for them, it's over for this year. But ballplayers are a superstitious lot, and many of the Yankees have noticed the connection. Making some wonder: coincidence or correlation?
"Is it the HOPE Week mojo? Is that the reason?" Alex Rodriguez said before the game. "I don't know, but I believe in positive energy and karma, and we're spreading it around."
In fact, a member of the Yankees' analytics team even suggested — kiddingly, maybe — that the event be extended in the future.
Whatever, some of the players seemed to regard the HOPE Week T-shirts passed out in the clubhouse as good luck charms. Carlos Beltran, Brian McCann and Starlin Castro homered this week on the days in which they took part in activities around New York
Brett Gardner sparked another scoring burst, Beltran and Didi Gregorius each added two hits, and the Yankees (31-30) moved over .500 for the first time since they were 4-3.
"It's big for us. We've been on a tough stretch," Sabathia said.
Sabathia (4-4) gave up five singles, walked two and struck out four in seven innings. He hasn't allowed more than two runs in his last six starts and left with a 2.28 ERA — the lowest he's ever had after 10 starts or more in any season.
Coming back from a year plagued by problems on and off the field, Sabathia beat Detroit for the second time this season.
"Obviously, just staying healthy is the biggest thing," he said.
The 35-year-old lefty improved to 21-13 against the Tigers — among active pitchers, only Seattle ace Felix Hernandez, who is 22-8 vs. Oakland, has beaten an opponent more often.
Sabathia escaped his biggest jam by getting Miguel Cabrera to ground into an inning-ending double with two runners on in the fifth.
"He's a little bit sneaky," Tigers manager Brad Ausmus said. "He's cutting the ball, he's using the changeup. He's got pretty good life down in the zone."
Relievers Dellin Betances and Anthony Swarzak each threw an inning to complete the combined shutout.
Mike Pelfrey (1-6) quickly ran into trouble in his first outing since stopping an 18-start winless streak.
Gardner singled with one out to key a three-run first. Since emerging from an 0-for-24 skid, he's 16 for 30.
Beltran singled, Rodriguez walked to load the bases, McCann walked on four pitches to force home a run and Gregorius sliced a two-run double over left fielder Justin Upton. McCann was thrown out at the plate trying to score on the play.
Gardner walked, took two bases on catcher James McCann's errant pickoff throw and scored on Beltran's single in the third. Beltran drove in 10 runs during a four-game sweep of the Angels before this series.
The Tigers began a 10-game trip by losing for the second straight time following a five-game winning streak.
STRANGE
The Detroit outfield didn't have a single putout, not one fly ball was caught. But the Tigers had one assist when Upton recovered and made the relay to nail Brian McCann in the first.
TRAINER'S ROOM
Tigers: CF Cameron Maybin returned to the lineup after missing two starts with a sore left wrist. He broke the wrist in spring training, and got a cortisone shot this week.
Yankees: 1B Chris Parmelee is expected to miss at least a month after straining his right hamstring stretching for a throw Thursday night. He joined Mark Teixeira, Greg Bird and Dustin Ackley as Yankees first basemen on the DL.
UP NEXT
Tigers: RHP Justin Verlander (5-5, 3.97) is 0-4 with a 4.84 ERA in seven starts at the new Yankee Stadium. Rodriguez has five home runs in 38 career at-bats vs. Verlander.
Yankees: RHP Masahiro Tanaka (3-1, 2.76) has given up two or fewer earned runs in 10 of his 12 starts this season. J.D. Martinez has two homers and two doubles in six at-bats against Tanaka.