Shane Greene Shines as Tigers Beat Orioles 2-1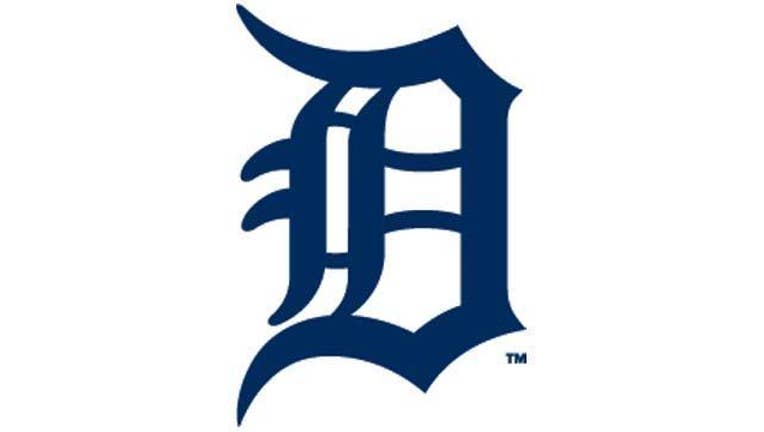 article
SARASOTA, Fla. (AP) - Shane Greene pitched into the sixth inning without allowing a run and the Detroit Tigers beat the Baltimore Orioles 2-1 on Wednesday night.
Greene gave up three hits and struck out nine after solidifying a place in Detroit's rotation this week. He had two solid starts to conclude the spring. In his last 10 2/3 innings, Greene gave up just one run on six hits.
Matt Wieters bunted twice for singles against Greene, while Chris Davis had the other base hit.
"Honestly I felt a little off the first couple innings," Greene said. "I was leaning my arm a little bit. I just told myself to slow down and once I did that everything started to click."
James McCann hit a home run in the second inning off Baltimore starter Chris Tillman, who pitched four innings. The Tigers' second run came on a throwing error by Manny Machado.
Machado was Greene's ninth and final strikeout. When he was called out by minor league umpire Joey Amaral in the sixth inning, he was ejected for arguing.
STARTING TIME
Tigers: By optioning LHP Matt Boyd to Triple-A Toledo, Detroit essentially awarded the fifth starter's job to Greene.
"We felt like he could use some more development. He has a chance to be real good," Tigers manager Brad Ausmus said of Boyd. "Shane Greene has pitched a little better."
Greene was especially pleased with his outing.
"Any time I go out there I want to compete my butt off," Greene said. "Any time you can go out there and have an outing like tonight, it's going to definitely boost your confidence a little bit."
Orioles: Tillman will start Monday on opening day for Baltimore against the Minnesota Twins.
"I think we've had enough of this down here," Tillman said. "I think everyone is ready to go and looking forward to get this thing going when the bell rings."
ROSTER MOVES
Tigers: Detroit re-signed RHP Bobby Parnell to a minor league contract. He had been released by the team on Monday.
Orioles: RHP Miguel Gonzalez was released. The 31-year-old was 39-33 with a 3.82 ERA in four seasons with Baltimore. He will receive 45 days' termination pay, $1,254,098, instead of the $5.1 million salary he agreed to in January as part of a non-guaranteed contract that avoided salary arbitration. ... The Orioles also reassigned C Audry Perez to minor league camp. ... OF Joey Rickard, a Rule 5 draft pick, was told he made the team.
TRAINER'S ROOM
Tigers: LHP Kyle Ryan, who is scheduled to start Thursday's game, went home sick, Ausmus said.
Orioles: Manager Buck Showalter said C Matt Wieters came out of Tuesday's game — his first game behind the plate in 17 days because of a sore right elbow — without any issues. He is scheduled to catch on Thursday. Wieters was the DH on Wednesday. ... Minor league RHP Hunter Harvey has a minor groin strain.
UP NEXT
Tigers: Ryan starts against RHP Chad Green as Detroit hosts a New York Yankees split squad on Thursday.
Orioles: Yovani Gallardo starts against Atlanta's Bud Norris, a former Oriole, on Thursday in Sarasota.