Short-Handed Bullpen Burns Tigers in 5-4 Loss to Blue Jays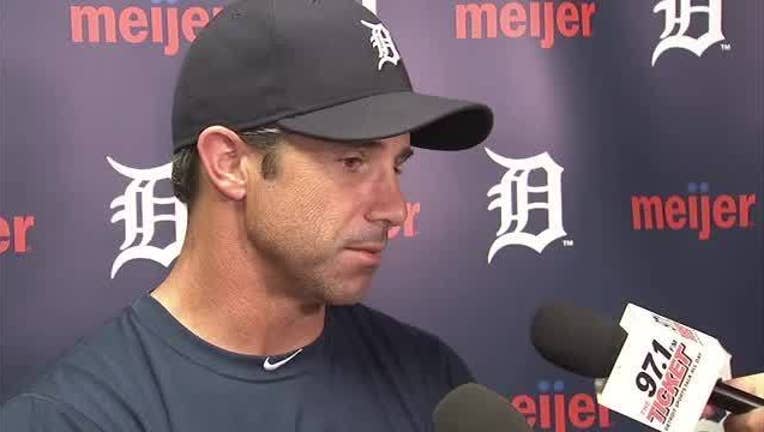 article
TORONTO (AP) - Trying to beat the Blue Jays with a short-handed bullpen turned into a tall order for the Detroit Tigers.
Troy Tulowitzki drove in the tying and go-ahead runs with a bases-loaded single in the eighth inning, and Toronto rallied to beat the Tigers 5-4 on Thursday night for its season-best sixth straight victory.
Tigers manager Brad Ausmus was forced to juggle his relief corps after right-hander Bruce Rondon returned to the hotel during batting practice because of flu-like symptoms.
"He's been sick for a couple of days," Ausmus said. "He was sick on the plane (Wednesday) night, too."
Leading 4-3, Detroit retired Toronto's Ezequiel Carrera on a rundown at third base for the second out of the eighth.
"After Miggy (Miguel Cabrera) made that play to get Carrera in the rundown I felt pretty good about getting out of that inning," Ausmus said. "It just wasn't meant to be."
Justin Wilson (2-2) walked Russell Martin to load the bases. Alex Wilson came on to face Tulowitzki but surrendered a two-run single to right.
It was the second straight big hit for Tulowitzki, who hit an RBI single off Shane Greene in the seventh.
"We were short," Ausmus said. "That's why we were kind of stretching (Greene) and Justin both, trying to get through. I think at the end, really, Justin was kind of out of gas, so we went to Alex."
Ausmus also said he prefers not to use veteran closer Francisco Rodriguez, 34, for four-out saves.
"If he was 25, maybe," Ausmus said.
Tulowitzki finished 2 for 4 with a walk and three RBIs. He is batting .338 (22 for 65) with 20 RBIs in 17 games since returning June 18 after missing 20 games with a sore right quadriceps.
"Since he's come off the DL, he's been swinging a very hot bat," Tigers catcher James McCann said. "He's a guy who covers a lot of pitches."
Detroit lost for the third time in 41 games when leading after the seventh.
Jason Grilli (3-2) pitched one inning for the win. Roberto Osuna worked the ninth for his 18th save.
"Everybody wants to finish well going into the break," Grilli said.
Nick Castellanos and Justin Upton hit solo home runs for the Tigers.
Toronto jumped on Detroit starter Justin Verlander in the first, scoring twice with two outs. Michael Saunders hit an RBI single and Martin followed with a double.
Upton halved the deficit with a two-out homer off Drew Hutchison in the second, and Castellanos tied it with a one-out drive in the fourth.
It was the second homer in two games for Castellanos, extending his career high to 17.
Upton followed with a double and scored on a two-out single by McCann, who was thrown out trying to stretch his hit into a double.
Verlander allowed two runs and five hits in 5 2/3 innings. He walked a season-high four and struck out five.
"It was a battle," Verlander said. "Those guys, one through nine, really fought me."
Making his second start of the season in place of injured right-hander Marco Estrada (back), Hutchison allowed three runs and six hits in six innings.
SANCHEZ COMES UP SHORT
Ned Yost selected Indians RHP Corey Kluber to replace injured Estrada on the AL All-Star team. Yost said Wednesday that Toronto RHP Aaron Sanchez was among the candidates.
GREAT WHITE NORTH
McCann said hot, humid conditions made it a draining night behind the plate, poking fun at Canada's reputation for cool weather. "It was pretty humid tonight," McCann said. "Most people talk about how nice the nights up here in Canada are. Tonight wasn't one of those typical nights, I guess."
TRAINER'S ROOM
Tigers: Ausmus said Rondon will be re-evaluated Friday.
UP NEXT
Tigers: RHP Mike Pelfrey (2-7, 4.78) starts for Detroit on Friday. He's 1-1 with a 4.96 ERA in three career starts against Toronto.
Blue Jays: LHP J.A. Happ (11-3, 3.54) has won five consecutive starts. He is unbeaten since June 6 at Detroit, when he allowed six runs in five innings.