Tigers avoid arbitration with Castellanos, Wilson, Greene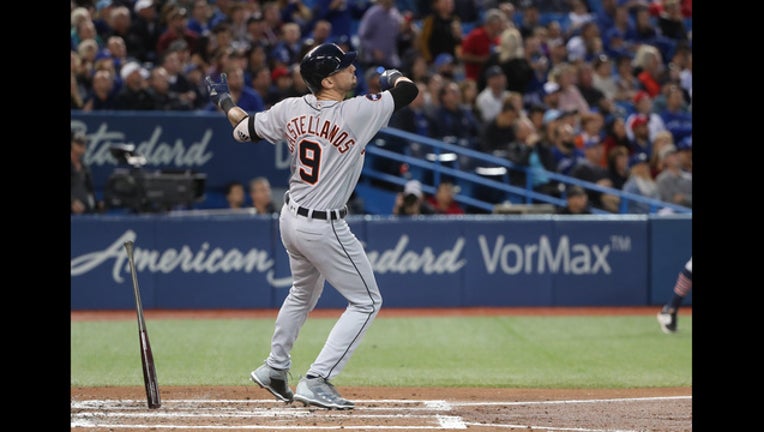 article
DETROIT (AP) - The Detroit Tigers have agreed to a one-year, $6.05 million contract with Nicholas Castellanos, avoiding arbitration.
The Tigers also reached one-year deals with right-handers Alex Wilson ($1,925,000) and Shane Greene ($1.95 million). Shortstop Jose Iglesias is still eligible for arbitration. He is asking for $6.8 million and the team is offering $5.6 million.
Castellanos hit .272 with 26 home runs and 101 RBIs last season. He started 128 games at third base and 20 in right field. He may play more in the outfield in 2018 if Jeimer Candelario can hold the third base job.
Wilson went 2-5 with a 4.50 ERA in 66 relief appearances last year, and Greene was 4-3 with a 2.66 ERA and nine saves.