Tigers Blow 5-0 Lead; Fall 7-5 to Orioles, Have Lost 9 of Last 10 Overall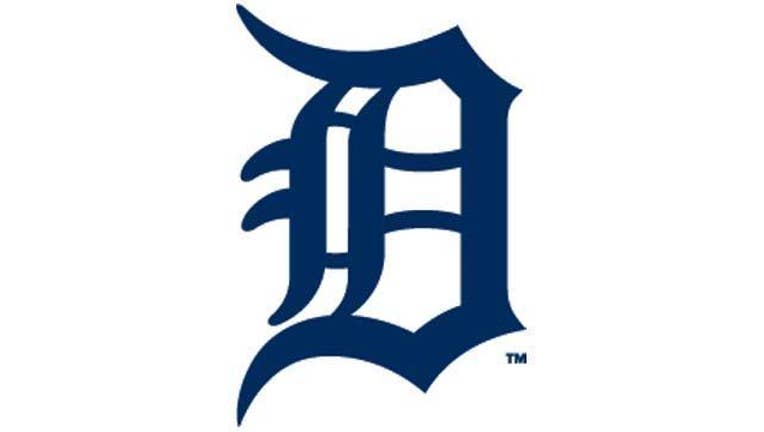 article
BALTIMORE (AP) - Down by five runs, the AL home run leaders seemingly had no choice but to go deep to make up the deficit.
Instead, the Baltimore Orioles found a different way to win.
Jonathan Schoop hit a tiebreaking two-run triple in the seventh inning, and the Orioles rallied to beat the Detroit Tigers 7-5 on Thursday night for their fifth straight victory.
After hitting 12 homers in its previous three games, Baltimore stormed back without benefit of the long ball. Schoop's first career triple was the only extra-base hit in a seventh inning that included five singles.
Ten of the Orioles' 12 hits were singles, and still they won.
"It was very unusual for us, but I'm proud of the way we've been going about our at-bats and not just giving in or going up there and hacking when we get down," said slugger Chris Davis, who contributed an RBI single in the pivotal seventh inning.
Baltimore trailed 5-0 in the sixth. Detroit starter Mike Pelfrey allowed two runs in 5 1/3 innings, but the collapse of the Detroit bullpen left the right-hander winless in 15 starts since Aug. 12.
Alex Wilson gave up three runs in the seventh and Justin Wilson (0-1) yielded the last two.
"We had a lead, couldn't hold it," Tigers manager Brad Ausmus said. "That's the story of the game. There's really not much else to it."
After Adam Jones, Davis and Pedro Alvarez hit RBI singles, Schoop cleared the bases with a liner into the right-field corner.
"It feels really good," Schoop said. "Everybody pulled together, and we got the win. That's the most important thing. It feels really good."
Vance Worley (2-0) worked two innings, and Zach Britton got three outs for his ninth save in nine chances.
Jarod Saltalamacchi homered and Victor Martinez had three hits and two RBIs for the Tigers. Martinez is 10 for 13 in his last three games.
"If anyone's doubting that we're going out there and giving our best, I'm going to invite them and have them put on a big league uniform and go out there every single day," Martinez said after Detroit's ninth loss in 10 games. "Our energy, effort level is there. What else can we do? Just keep playing the game."
One night after striking out 20 times against Washington's Max Scherzer, Detroit fanned only four times against Ubaldo Jimenez and three relievers.
Detroit's Justin Upton played center field for the first time since he manned the position at Double A Mobile in 2007. Normally a corner outfielder, Upton was moved to center after the Tigers recalled Steven Moya from Triple-A Toledo and put him in left.
"It's a smaller yard, which allows us to put Upton in center," Ausmus said.
Upton played errorless ball. He broke in on a liner in the sixth inning but retreated in time to make the catch.
Jimenez allowed five hits and three walks over the first three innings, but Detroit's lone run during that span scored on Martinez's first-inning single.
Detroit made it 3-0 in the fourth. Saltalamacchia led off with his seventh homer, and Miguel Cabrera added a run-scoring groundout.
Detroit chased Jimenez during a two-run sixth that featured RBI singles by Cabrera and Martinez.
TRAINER'S ROOM
Tigers: OF Cameron Maybin (left wrist fracture) went 0 for 3 with a walk in his latest rehab game with Toledo on Thursday. In 14 games with the Mud Hens, Maybin is hitting .196. He has not played for Detroit this season.
Orioles: Shortstop J.J. Hardy, on the DL since May 2 with a fractured left foot, will receive treatment at the team's minor league facility in Florida at the end of next week. "It doesn't hurt and I haven't put weight on it since the first day, so I don't know how it's doing," Hardy said Thursday.
UP NEXT
Tigers: Justin Verlander (2-3, 5.40 ERA) starts Friday night. He's 7-0 at Camden Yards and has at least one strikeout in 288 straight games, the longest active streak in the majors.
Orioles: Chris Tillman (4-1, 3.05 ERA) is 3-0 with 25 strikeouts in his last three starts and is 3-0 with a 1.69 ERA over the past three years against Detroit.