Tigers End Slide with 6-5 Comeback Win over Orioles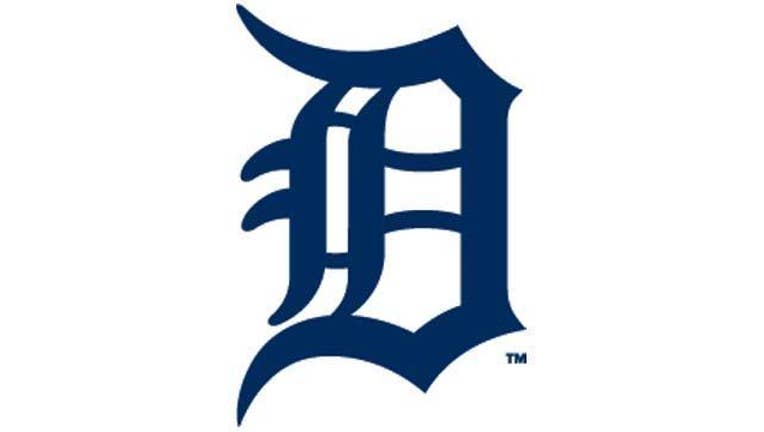 article
BALTIMORE (AP) - On the brink of ending a miserable road trip with yet another defeat, the Detroit Tigers finally caught a break.
J.D. Martinez and Miguel Cabrera homered on consecutive pitches in the eighth inning, and the Tigers rallied past the Orioles 6-5 Sunday to end Baltimore's seven-game winning streak.
The home runs came against Darren O'Day, who fanned the first two batters in the eighth with Baltimore up 5-4. O'Day (2-1) thought he struck out the side when Martinez checked his swing with two strikes, but first base umpire Mark Wegner ruled the batter did not go around.
Given a second chance, Martinez hit the sidearmer's next pitch over the center-field wall and Cabrera followed with a drive to left.
And just like that, the Tigers won for only the second time in 13 games to cap a 2-5 swing through Washington and Baltimore.
"At the end we were able to sneak one away there," Martinez said. "Those aren't supposed to happen."
Probably not, given that Baltimore was 17-1 when leading after seven innings and the Tigers were 0-19 when trailing after seven.
"It was just a big win all the way around," Martinez said.
Detroit won despite stranding 11 and going 3 for 11 with runners in scoring position.
Manny Machado homered for the Orioles. The defeat denied Baltimore its first four-game sweep of the Tigers since 1992 and its first eight-game winning streak in 11 years.
Afterward, the Orioles were furious over Wegner's call.
"I tried to get him to swing at it and I did. Mark Wegner absolutely embarrassed himself," O'Day said. "It's strike three. I was heading to the dugout."
Orioles manager Buck Showalter said, "I don't even call it a check-swing."
It was the first time since 2011 that O'Day yielded consecutive home runs.
"I'll take that loss," he said. "It's under my name in the boxscore, but that was terrible. Terrible."
Warwick Saupold (1-0), who made his major league debut Saturday night, pitched 2 2/3 innings of two-hit relief. Francisco Rodriguez got three outs for his ninth save.
The victory took some of the pressure off Detroit manager Brad Ausmus, who has addressed some serious questions about his job security over the past several days.
"I think it was well established we needed a win," Ausmus said.
Detroit used a bit of luck to go up 4-3 in the fifth. Justin Upton was credited with a double when his fly ball was lost in the sun by right fielder Nolan Reimold, and James McCann followed with a two-out RBI single.
In the bottom half, Caleb Joseph reached on an error by shortstop Mike Aviles and Machado connected off starter Michael Fulmer.
The lead stood up until Martinez and Cabrera struck in the eighth.
STREAKING
Tigers: Upton's second-inning single broke an 0-for-11 skid. Aviles was 0 for 3 and is hitless in his last 14 at-bats.
Orioles: Adam Jones was 7 for 15 in the series to raise his batting average from .238 to .267.
EMPATHY FROM BUCK
Showalter insisted Ausmus should not be blamed for the Tigers' woes.
"He's putting everybody in the right positions," Showalter said before the game. "I'd do all the same things he's doing. He's part of their solution, not their problem. Trust me. He's good. And I wouldn't tell you that if I didn't think it. I'd just leave it alone."
TRAINER'S ROOM
Tigers: CF Cameron Maybin (broken wrist) did not have any setbacks in his latest rehab start Saturday at Triple-A Toledo and is expected to be activated from the disabled list this week.
Orioles: The team must make a move Monday involving DH Jimmy Paredes, who's been on the DL all season with a sprained left wrist. ... RHP Yovani Gallardo (shoulder tendinitis) felt no pain Sunday, one day after throwing for the first time in three weeks.
UP NEXT
Tigers: Jordan Zimmermann (5-2, 1.50 ERA) starts against Minnesota on Monday night in the opener of a nine-game homestand.
Orioles: After taking Monday off, Baltimore sends Ubaldo Jimenez (2-3, 4.87) to the mound Tuesday night against visiting Seattle.