Tigers Fall 1-0 to Astros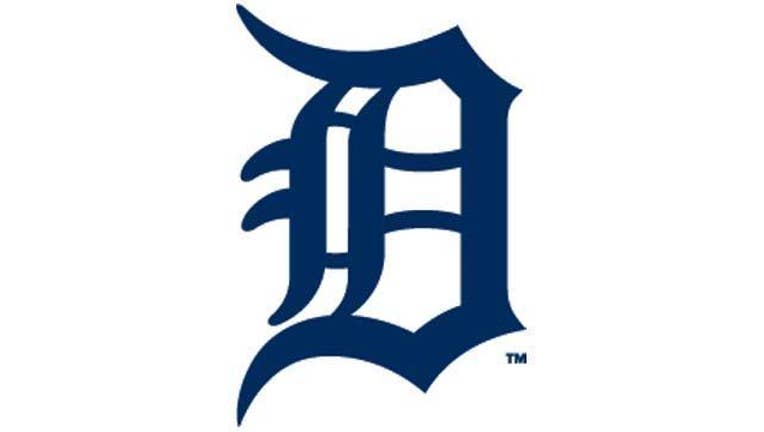 article
HOUSTON (AP) - Houston's Dallas Keuchel was asked what was working for him after he threw eight scoreless innings in a shutout against the Detroit Tigers on Friday night.
"Not really anything to be honest with you," he said. "I didn't really feel good."
So how was he able to get through such a powerful lineup unscathed?
"Just said my prayers," Keuchel said stone-faced.
Colby Rasmus provided the offense with an RBI single to back up Keuchel's gem, and the Astros snapped a three-game skid with a 1-0 win over the Tigers on Friday night.
Luke Gregerson pitched a perfect ninth to complete the shutout and earn his third save.
Keuchel (2-1), who was last year's American League Cy Young winner, has won a franchise-record 17 straight regular season games at home. He hasn't lost in Houston since Aug. 10, 2014.
On Friday he allowed five hits and struck out four with one walk for his second win this season.
"He finagled his way through the first inning and then really, really settled in and pounded the zone," manager A.J. Hinch said. "I looked up at one point and he was like 40 out of 50 strikes. He was filling up the strike zone with his stuff, and when he does that and he's controlling contact and we play good defense behind him, that's a good combo."
He had much better command than he did in his last start when he tied a career-high with six walks in 5 2/3 innings in a loss at Milwaukee. But he was still irked about his one walk on Friday night, which didn't come until his final inning.
"Well that was a strike and I wasn't very happy about that," he said. "So I don't consider myself walking anybody tonight."
Mike Pelfrey (0-2) allowed five hits, one run and tied a career-high with six walks in six innings for his second straight loss to start the season. He's had a tough time at Minute Maid Park, and fell to 0-3 in three career starts here.
"He obviously had trouble with his command early," manager Brad Ausmus said. "He had trouble throwing strikes. He walked six guys, but somehow with the sinker, he was getting ground balls, getting double plays, getting out of jams."
Ausmus was happy that Pelfrey was able to get through six innings on a day he was struggling with command to save an already taxed bullpen.
"Not really how you draw it, but we will take it," Ausmus said.
Rasmus gave Houston a 1-0 lead with an RBI single with one out in the first inning. Pelfrey's second walk of the inning loaded the bases after that, but he retired Evan Gattis and Carlos Gomez to limit the damage.
Keuchel had retired 11 straight before a single by J.D. Martinez with one out in the seventh inning. But he got right back on track as Nick Castellanos grounded into a force out that left Martinez out at second before he retired Jarrod Saltalamacchia to end the inning. He walked Jose Iglesias with one out in the eighth, but sat down Ian Kinsler and Justin Upton to finish his night.
There was plenty of traffic on the bases for Houston thanks in large part to the many walks Pelfrey allowed. But the Astros were unable to add to their lead because the Tigers turned double plays to end the second, third and fifth innings.
TRAINER'S ROOM
Tigers: Reliever Alex Wilson (shoulder) will come off disabled list on Saturday. The Tigers optioned Buck Farmer to Triple-A Toledo to make room for Wilson on the roster.
Astros: RHP Lance McCullers (right shoulder soreness) was scratched from his second rehabilitation start for Double-A Corpus Christi on Saturday because of soreness following his first start on Monday night. Manager A.J. Hinch said evaluate him daily and reschedule his start as soon as he feels better.
UP NEXT
Tigers: Justin Verlander (0-1, 8.71) looks to rebound on Saturday after yielding 10 hits and seven runs in 4 1/3 innings of a 7-4 loss to Pittsburgh.
Astros: Collin McHugh (1-1, 6.14) makes his third start on Saturday after bouncing back from the shortest start of his career by pitching seven scoreless innings in an 8-2 win over the Royals on Monday. That start came after he allowed six runs in one-third of an innings against the Yankees in his 2016 debut.