Tigers Outfielder JD Martinez Out 3-4 Weeks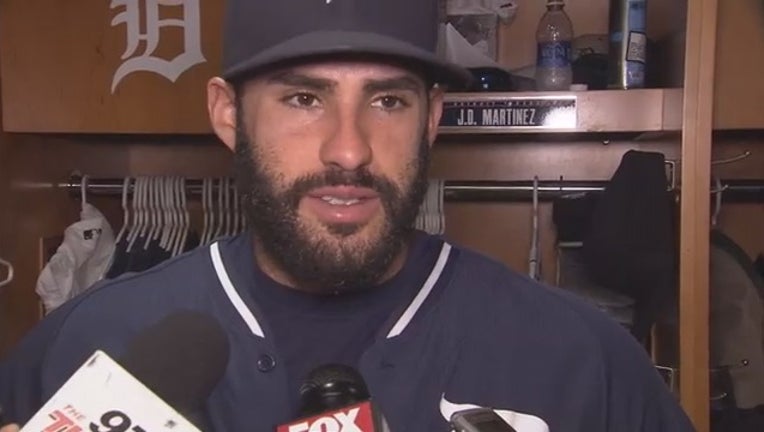 article
LAKELAND, Fla. (WJBK/AP) - Detroit Tigers outfielder J.D. Martinez sprained his right foot making a shoestring catch last Saturday and Manager Brad Ausmus said Friday he will miss 3-4 weeks.  
X-rays after the injury were negative. Martinez left the Tigers' complex in Lakeland, Florida last weekend, in a protective boot at the time for precautionary purposes.
"We'll see about it tomorrow," he told reporters last Saturday. "I know as much about it as you guys do. It's good that I'm able to move on it."
Martinez hit .307 with 22 home runs and 68 RBIs in 120 games last season.
The 29-year-old right fielder was hurt as he came running in for a fly ball against Miami. Martinez said he rolled his foot, causing him to tumble.