Tigers, White Sox to Resume Suspended Game Sunday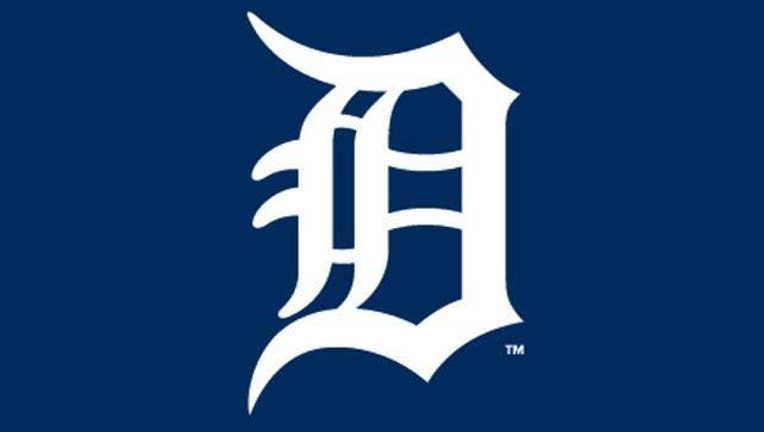 article
CHICAGO (AP) - The Detroit Tigers thought they were going to face one of the best pitchers in baseball. They also assumed they would play a complete game.
Neither happened on a strange, wet night.
With Chris Sale scratched after he destroyed throwback uniforms Chicago was scheduled to wear, the White Sox used six pitchers Saturday night before their game against the Tigers was suspended by rain after eight innings tied at 3.
The game, interrupted three times by thunderstorms, was suspended about five hours after the scheduled first pitch. It will resume Sunday before the final contest of the series.
Justin Upton homered for the Tigers and Avisail Garcia hit his first homer since May 28 for the White Sox.
The Tigers tied it in the eighth on Nick Castellanos' single off Nate Jones that scored Cameron Maybin, who reached on Jones' error.
The Tigers didn't open their clubhouse or make manager Brad Ausmus available after the suspension.
White Sox closer David Robertson came in to get the final out in a pouring rain before the umpires called for the tarp. The game was suspended 45 minutes later.
Manager Robin Ventura said Robertson would be on the mound when the game resumes Sunday in the top of the ninth.
Matt Albers, who started for Sale and pitched two innings, confirmed the clubhouse incident but declined to answer questions.
"You probably know what happened," Albers said. "But we're going to keep it in-house."
Detroit's Miguel Cabrera drove in his 1,502nd run in the first as the Tigers got a break by not facing the 14-game winner Sale. Cabrera's groundout scored Maybin, who singled, stole second and went to third on catcher Dioner Navarro's throwing error.
The White Sox, wearing white 1983 throwback uniforms instead of the planned 1976 navy jerseys that Sale objected to, took the lead with two unearned runs of their own in the second off Tigers starter Matt Boyd thanks to third baseman Castellanos' fielding error. Navarro later had an RBI double.
Then game was delayed 10 minutes before the start and for 1-hour, 14-minutes after the second inning.
After Ventura walked Victor Martinez intentionally for the fourth time this series, Castellanos made the White Sox pay for the first time in the eighth.
Still, the bullpen kept Chicago in it with Sale at home.
"Proud of them for stepping up and filing in and doing what they had to do," Ventura said. "It was very professional of them." 
TRAINER'S ROOM
Tigers: LHP Daniel Norris (oblique) allowed five earned runs and five hits over 4 2/3 innings Saturday in a rehab start for Triple-A Toledo. GM Al Avila said if there are no setbacks he'll join the team Monday in Boston. ... RHP Jordan Zimmermann (neck) is to start Sunday for Toledo. Avila said he might need a second rehab start. ... Avila suggested early August as a return date for RF J.D. Martinez (broken elbow).
White Sox: RF Adam Eaton started a day after he had to leave the game after fouling a ball off his foot. ... 2B Brett Lawrie (hamstring) missed his second straight game, but isn't expected to go on the disabled list. His absence left only two bench players, DH Justin Morneau and C Omar Narvaez.
THREE HITS
Boyd, who lasted 4 1/3 innings, hit Adam Eaton and J.B. Shuck with pitches and Todd Frazier fell to the ground after a high and tight pitch. Tigers reliever Bruce Rondon also hit Navarro.
EXTRA PLAYER
Both teams can add a 26th player for the second game Sunday. Ventura said they would bring in a pitcher.
WILSON SHINES
Tigers RHP Alex Wilson didn't allow a hit while getting four outs in his second straight impressive outing after a slow start following a shoulder injury.
"I've was playing catch-up the whole first half," Wilson said before the game. "I had no spring training and I think finally my body got to take a breather at the (All-Star) break. I didn't pick up a ball and I think it helped."
UP NEXT
Tigers RHP Anibal Sanchez (5-11, 6.60 ERA) starts the regularly scheduled game against White Sox LHP Jose Quintana (8-8, 3.13). Sanchez has allowed only one earned run in 16 1/3 innings at U.S. Cellular Field.