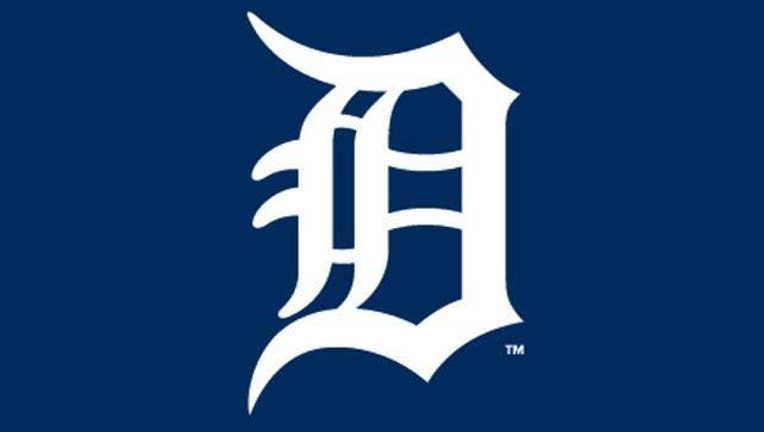 article
TAMPA, Fla. (AP) - Mark Teixeira hit a solo homer in the seventh inning and Dustin Ackley had a two-run double in the eighth to help the New York Yankees beat the Detroit Tigers 3-2 on Monday night.
Teixeira, hitting .143, has gone 1 for 3 in consecutive games after getting four hits in his first 36 spring training at-bats.
"I think he's getting pretty close to being ready," Yankees manager Joe Girardi said.
Ian Kinsler and Justin Upton hit consecutive solo homers in the sixth for the Tigers. Detroit has gone deep 41 times this spring, the most for the Tigers in spring training since hitting 46 in 2012.
Buck Farmer allowed two hits, one walk and struck out one in three shutout innings for Detroit. He's a longshot for the Tigers rotation but in the mix to be a reliever.
"He's trending in the right direction," Tigers manager Brad Ausmus said.
Yankees prospect and bullpen candidate Luis Cessa gave up one hit, one walk and struck out four in three scoreless innings. The 23-year-old right-hander worked out of a two-on, one-out jam in the third by retiring Kinsler on a fly ball and striking out Upton.
"It's tough," Cessa said through a translator. "We have a lot of quality arms here. It's good for the team."
Cessa was part of a December trade with Detroit that sent reliever Justin Wilson to the Tigers
STARTING TIME
Tigers: Ausmus said Justin Verlander will throw in a minor league game Thursday and not face a Yankees split-squad. ... Jordan Zimmermann went six innings in a minor league start.
Yankees: Luis Severino struck out 12 over six innings in a minor league game.
TRAINER'S ROOM
Tigers: Ausmus said Victor Martinez (left hamstring), who had four at-bats in a minor league game, "should be a go" for Tuesday's game against Toronto. Ausmus said it's "more than likely" that Martinez will be limited to pinch-hitting during the regular-season opening interleague series at Miami. ... C Bryan Holaday didn't play due to a thumb issue.
Yankees: CF Jacoby Ellsbury went 0 for 3 in his second game after missing a week with a bruised right wrist and is hitless in six at-bats since returning.
MOVING DAY
Tigers: Reliever Bobby Parnell and INF Casey McGehee were given their unconditional release, and reliever Bruce Rondon was optioned to Triple-A Toledo. Ausmus didn't rule out the Tigers trying to bring back Parnell or McGehee.
Yankees: Reliever Diego Moreno was reassigned to minor league camp.
UP NEXT
Tigers: Matt Boyd will start against Toronto.
Yankees: Masahiro Tanaka and CC Sabathia are Tuesday's starters in split-squad games. The game with Philadelphia will likely determine if Tanaka, who has a 7.36 ERA, will start opening day. Girardi is looking for Tanaka to "dial it up." Sabathia, the fifth-starter front-runner, allowed two runs over five innings Thursday against Tampa Bay. "I think it's important he builds on that," Girardi said.