Metro Detroit weather: Chance for some rain Wednesday as temperatures climb
DETROIT (FOX 2) - A bit of rain won't spoil the day as temps keep climbing Wednesday.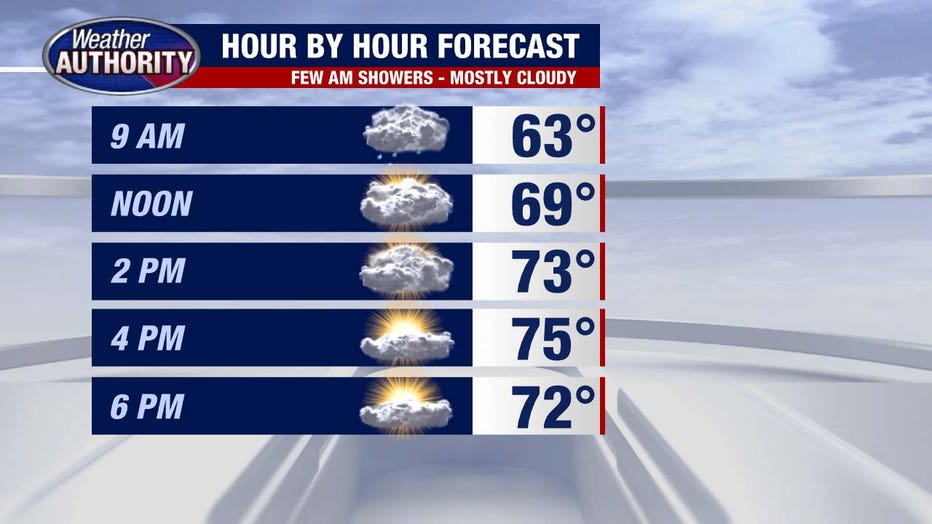 Temperatures will get to the mid-70s Wednesday. And we should key in on a *bit* of rain. For those who see rain, totals will be limited to a couple of tenths of an inch.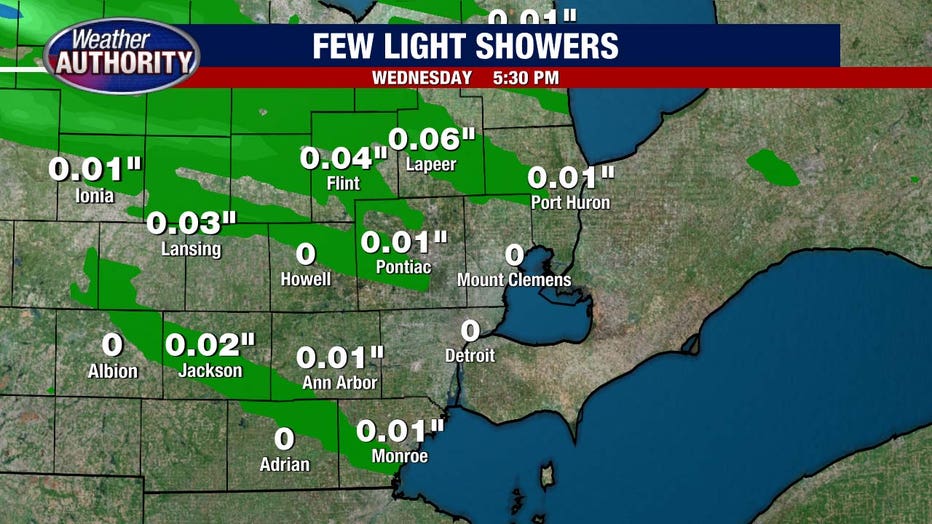 Temps continue to climb Thursday and Friday as we get near 80 to end the week.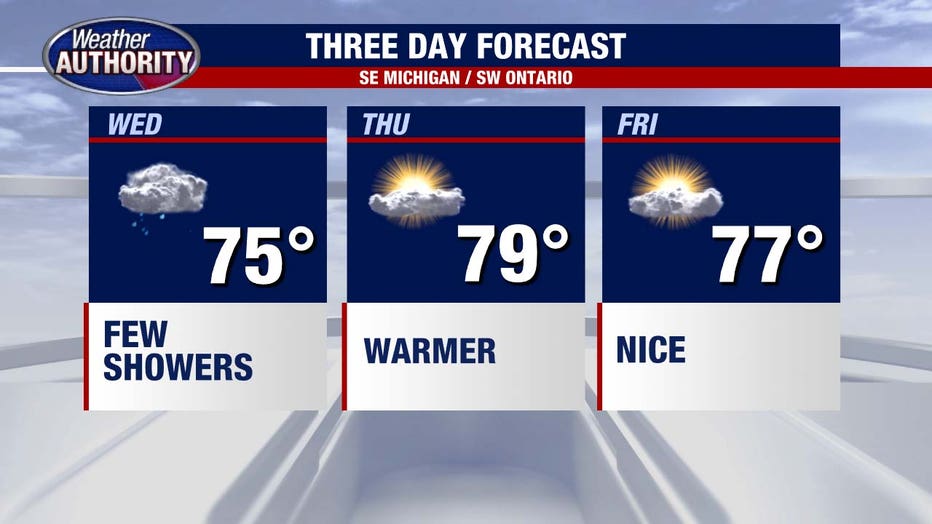 Temperatures fade a bit for the weekend as we welcome in fall on Saturday with dry weather winning out.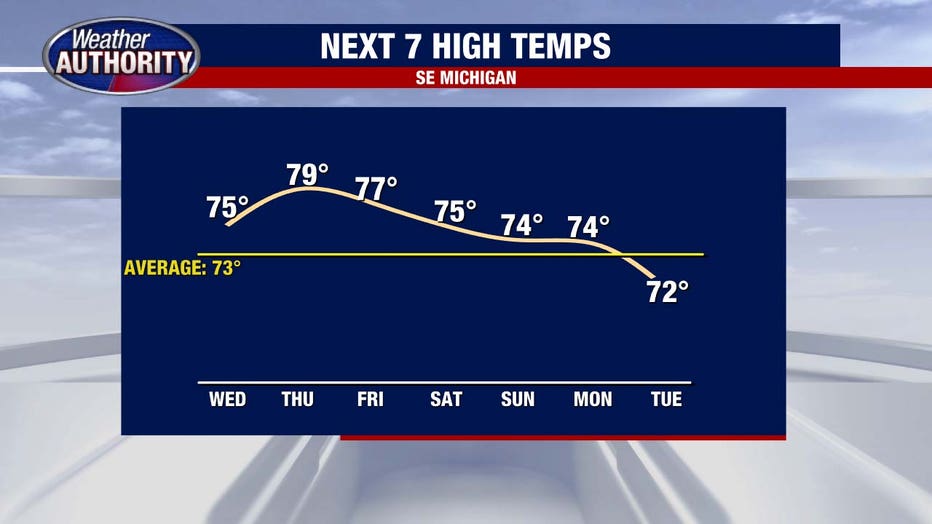 After the heat, next week starts with below average temperatures, but they'll still be in the low 70s.
Watch FOX 2 News Live