Metro Detroit weather: Last day of summer will feel like it with highs near 80
DETROIT (FOX 2) - Our final day of summer is set to feel like it.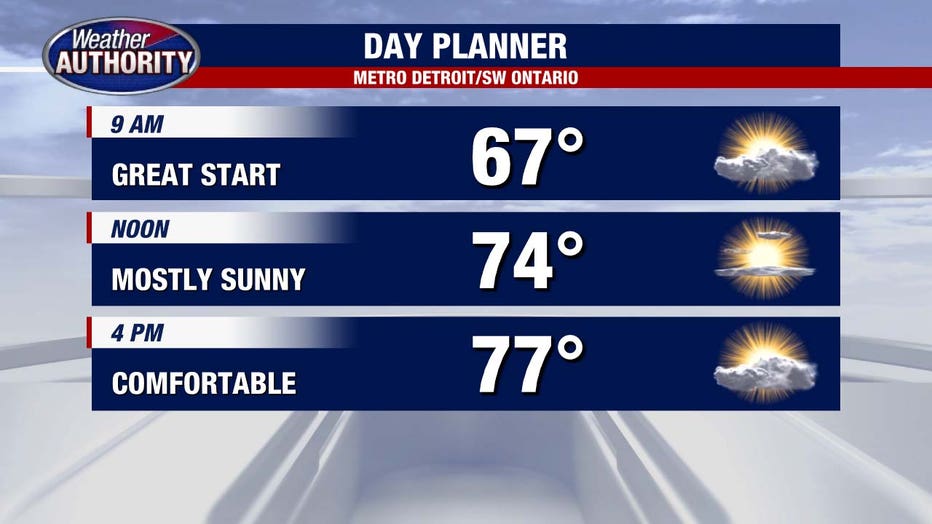 Temperatures climb to the upper 70s. Temperatures climb to the upper 70s under mostly sunny skies Friday.
Temps fade a touch for the weekend, but I'll still call it pleasant.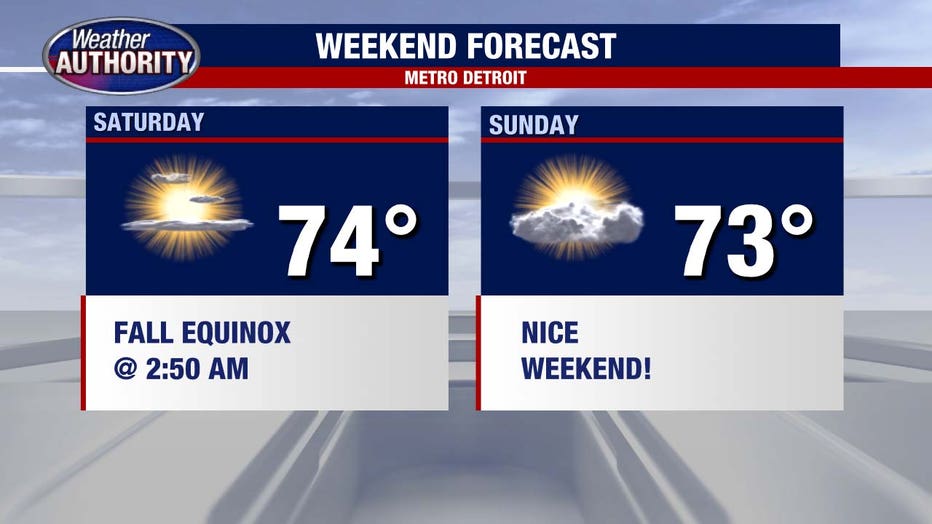 The earliest Detroit has seen frost for the season is today, but we're certainly not set to see frost anytime soon this year. Our 30-year average first frost in Detroit is later in October.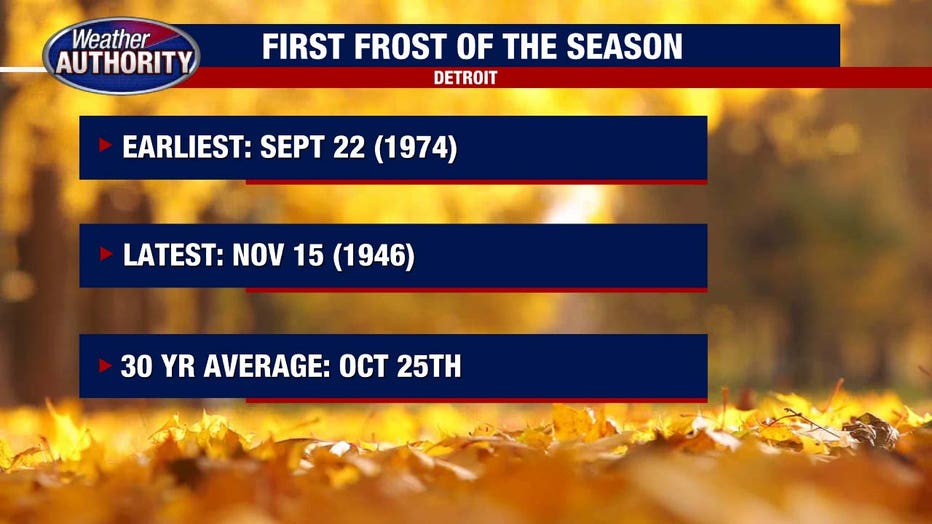 Rain will continue to evade us with nothing coming down through early next week as temps settle closer to late September averages.