Metro Detroit weather: Mild with rain to start St. Patrick's Day before temperatures drop later Friday
DETROIT (FOX 2) - Good Friday morning and happy Saint Patrick's Day! 
We begin our day with a few showers, some of which may be slightly heavier, but those will wrap up by around 9 or 10 a.m.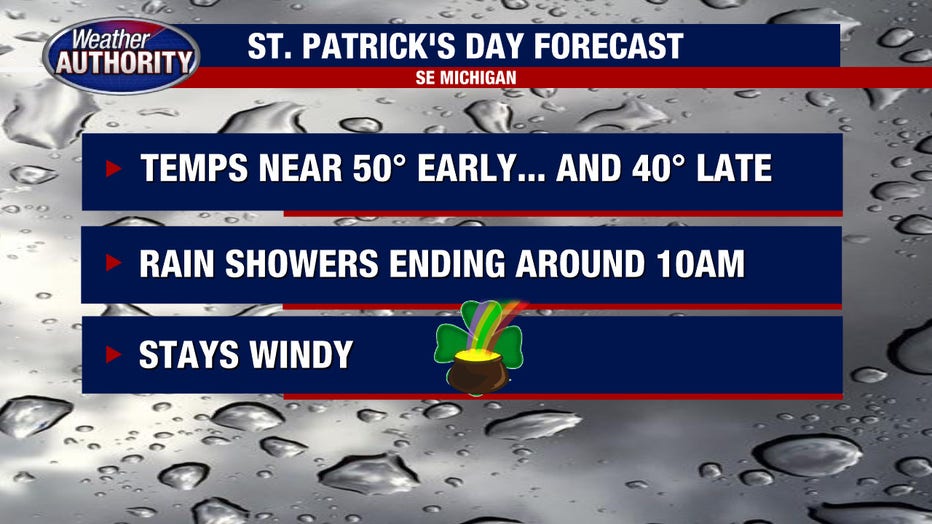 Temperatures early in the morning are in the upper 40s and mild! As we head through the later morning hours rain chances will drop as the temperatures do as well. Winds pick up, meaning our St. Patrick's Day afternoon forecast will be significantly chillier! In fact by 4 p.m. our wind chill will likely be in the upper 20s! Burrrrr!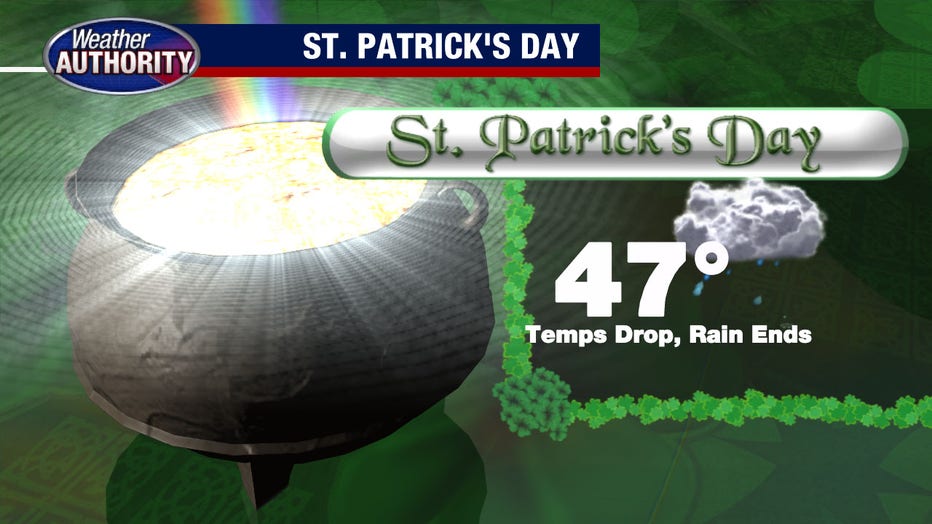 Plan on things being downright cold tonight as we see the temps fall to 24 with a wind chill close to 10. Partly cloudy skies will lead us into Saturday which will also be a colder one. High temperatures to kick off the weekend. Only make it to 30 and some snow flurries are likely Saturday. No accumulation.
Sunday will be milder and less active. High temperatures get to 39° with partly cloudy skies.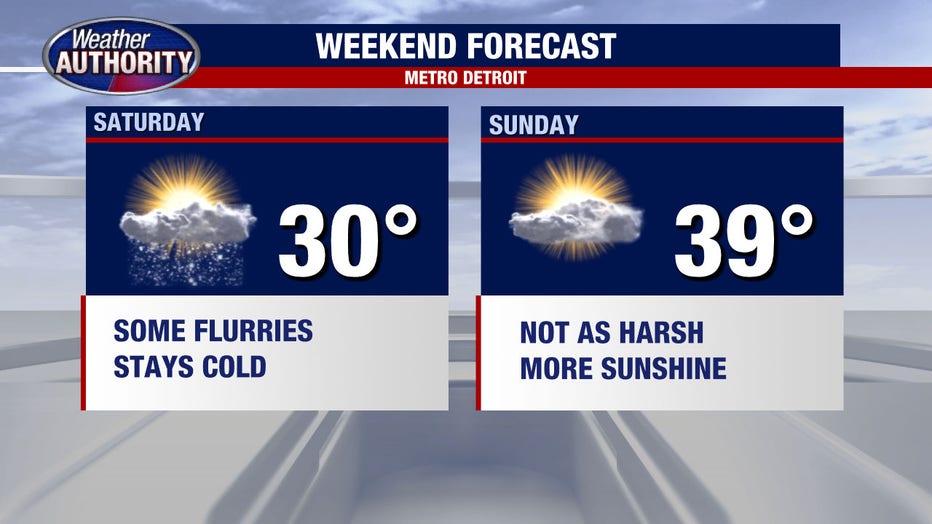 We return to the 50s starting Monday.