Metro Detroit Weather: Severe weather rolling through Southeast Michigan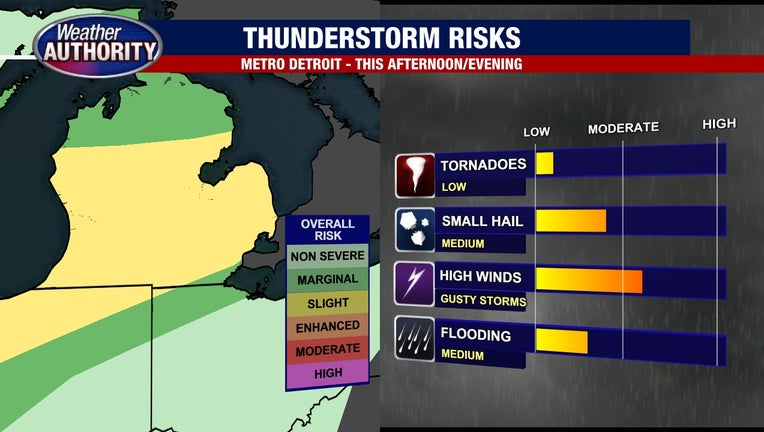 article
SOUTHFIELD, Mich. (FOX 2) - Storms that have been building in Michigan and west of the state are pushing in, leading to a Severe Thunderstorm Warnings that were issued throughout most of Metro Detroit Wednesday evening.
At this point there is no active thunderstorm warnings but the window for active weather is expected to last until about 9 or 9:30 p.m. Flood advisories are in effect for Oakland, Macomb, Monroe, St. Clair and Livingston counties. 
This is a perfect day to get the FOX 2 Weather app! Download it today - it's 100% free!
Strong to potentially severe thunderstorms are expected to arrive in Southeast Michigan around 5 p.m. and last until nearly 9 p.m. Rain will linger into the overnight hours and early Thursday morning but the key window that I'm concerned with is between 5 and 8.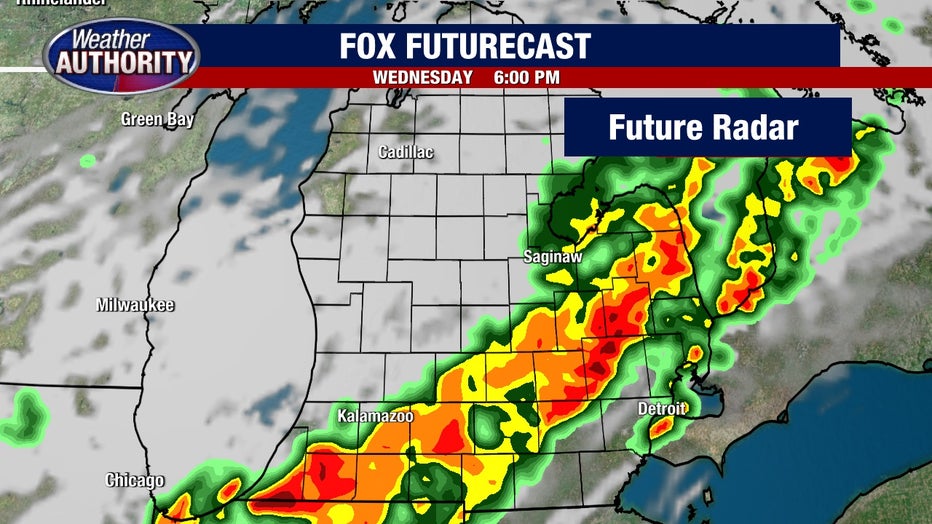 Michigan's severe weather threat
Biggest threats will be medium to large hail, winds gusting to nearly 60 mph, frequent lightning and extremely heavy rain which could cause flooding. An isolated tornado cannot be ruled out in this window as well.
If you have any outdoor events this evening you need to stay aware of the forecast. Youth baseball, golf league or even just hanging outside in the pool are all events that may need to be postponed if these storms track over us. 
Lightning can strike 10 miles ahead of a thunderstorm, so be extra cautious if you are outside.
Temperatures are also dangerously hot, as a Heat Advisory continues for us until 8PM.  The thick humidity and high temperatures have it feeling like 102 degrees this afternoon.  Do not stay outside for too long, as you will quickly become dehydrated.
The strongest storms will taper off after 8PM but the spotty showers will likely continue overnight and into Thursday (but will not be nearly as strong as Wednesday evening). Temperatures will drop off too (Thank Goodness!).